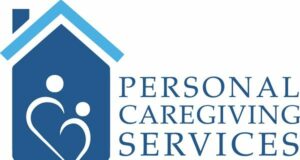 Online matchmaking may work great for finding a spouse, but it's not a good tactic for finding a senior living community for your loved one.
Some websites can match your family member with a senior living facility that has paid a fee to be included in recommendations on the site. But these sites don't actually endorse any facilities—they simply match your loved one to a facility's availability, not based on what your family member needs. While site administrators may do a cursory review of the facility, they don't truly know what happens in the facility. And because nobody from the site has met with your parent, spouse or relative, they can't tell you just how well the facility can care for their needs, if at all.
The result is your loved one gets cookie-cutter care that may not address his or her needs—at best. At worst, he or she gets horrible care that shortens their life. An individualized, personalized approach is far better.
Sid Gerber has personally vetted most of the senior living communities in and around Houston. His consultation includes an in-person needs assessment and discussion with the family, and recommendations for facilities based on his long experience.
S. Gerber & Associates, 9301 Southwest Freeway, suite 250, Houston, Texas 77074, 713-857-3227, sid@personalcaregiving.com.
Sid Gerber is a founding partner of S. Gerber & Associates, a firm representing over 25 years of experience specializing in a broad range of long term care products and services including but not limited to care assessment, planning and management, care co-ordination, in-home caregiving services, quality assurance monitoring, and the securing of financial independence and asset protection utilizing insurance products from major carriers to pay for long-term care. Mr. Gerber helps family members make difficult long-term care decisions and provides them with the necessary education and resources to plan and manage their long-term health care and financial needs.
In 1989 after selling his family owned food service business, Mr. Gerber pursued his compassion for the elderly by completing his geriatric education and training requirements to be a licensed nursing home administrator (LNFA) from the University of Texas Health Science Center at Houston.Previously he received his undergraduate business degree from the University of Texas at Austin and his Masters in business administration (MBA) from the University of Houston.In 2003, Mr. Gerber earned his Certification to be a Senior Advisor (CSA).
Sid Gerber is a Google Verified Author
Latest posts by Sid Gerber (see all)