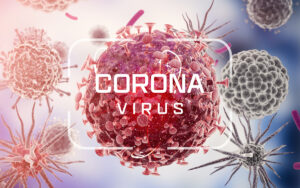 We are keeping up with all reliable factual information on the coronavirus. From everything
we've read and heard, the coronavirus is very similar to the flu or the common cold in the way it
is transmitted and therefore the way it can be avoided. The health of our clients and our staff is
always our top priority. As a general rule, especially in our population of elderly or otherwise
recovering clients who trust us with their health needs, our caregivers are already washing hands
correctly and often and taking other steps to make sure we do all that we reasonably can to
ensure a healthy environment.
As an added precaution while the coronavirus is being addressed, we are supplying each of our
caregivers with extra antibacterial hand cleanser such as Purell and instructing them to use it
often. We also encourage all clients and family members to wash hands often for at least 20
seconds and to have sanitizing wipes such as Clorox wipes available to wipe down at reasonable
intervals items that are touched often. Together, we will create the safest environment possible
for each of you and our staff.
Best, Sid Gerber and Personal Caregiving Services
Latest posts by Sid Gerber
(see all)