Good Tea Options for Seniors
It might be difficult for certain elderly people to walk about because of chronic discomfort or inflammation. Home care aims to help the elderly person stay as independent as possible, yet encouraging mobility may be painful if there is swelling or inflammation. The beautiful thing about today's world is there are loads of natural therapies to help fight off the inflammation we experience, including teas. A handful of these teas would be a good investment for any home care service for an elderly person who enjoys tea and has been complaining of inflammation.
There is mounting evidence that tea may be the best beverage choice for many elderly people. These advantages range from improved cognition and cardiovascular health to protection against cancer. Flavonoids may be abundant in traditional teas and some herbal tisanes. Free radicals are neutralized by these antioxidants before they can do any harm to the body.
If your senior needs help to make tea or other snacks throughout the day, it's time to consider home care professionals. These are people who will help keep your seniors independent for longer. It's time to learn more about how tea can benefit your senior and why home care should be making your senior some tea in the morning or evening.
Health Benefits of Tea
Green, black, white, and oolong teas are all genuine beverage varieties. These teas have been given different names, but they are all derived from the camellia Sinensis plant. The different kinds may be distinguished by the methods used to prepare the leaves. Catechins found abundantly in white and green tea have been linked to improvements in autoimmune illnesses and reduced inflammation. Catechins help the body fight off infections and make it harder for bacteria to spread. Polyphenols, found in both green and black teas, interact with harmful chemicals and relax blood vessels, guarding against a variety of illnesses and health problems.
The risk of cardiovascular disease and metabolic illnesses like diabetes has also been connected to tea consumption. The flavonoids in tea indicate it may be able to improve the body's natural defenses, but further study is required to confirm this.
Understanding The Health Benefits of Tisanes
If it's not made from camellia Sinensis, it's not technically tea but a tisane. However, it doesn't imply there aren't some upsides to this situation. Antioxidants included in tisanes, including chamomile, ginger, and peppermint, may help decrease inflammation; however, additional study is required. Some people have found that drinking herbal teas like these might help them get better rest and relieve common health problems, including the common cold and stomach aches.
Try Chamomile Tea
From lowering inflammation to avoiding cancer and osteoporosis – and even having a good impact on diabetes – chamomile tea has been connected to several health advantages and has long been used as a sleep aid and to alleviate cold symptoms.
Ginger Tea for Seniors
Ginger tea is a wonderful beverage to have on hand for stomach distress and indigestion since it may alleviate nausea and discomfort. Ginger, like real teas and chamomile, may help reduce inflammation and alleviate the pain of typical cold symptoms. However, not everyone reacts the same way, and some individuals may find ginger excessively hot.
If you or an aging loved one are considering

Home Care in River Oaks

, TX, contact the caring staff at Personal Caregiving Services at 832-564-0338. Providing Care in Houston, Bellaire, West University Place, Katy, and Sugar Land and the surrounding areas.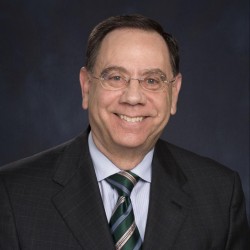 Latest posts by Sid Gerber
(see all)