Tips for Tackling Deep Cleaning Chores When Time is Limited
One problem that family caregivers face is managing chores in two households. Your own house needs a deep cleaning. You also have your parents' house to deep clean. It's twice the work, which is pretty stressful. 
 
When time is limited, how do you deep clean without spending hours in each house? Here are some tips to make it easier. 
 
Create a Plan for Each Day

If you have two days available to clean, come up with a plan for each house. You may not be able to complete everything on your list. Prioritize and see if anyone else can help with the things you're unable to do. 
 
You wanted to sanitize your parents' washing machine, but you ran out of time. If your brother is stopping by, ask him if he'll do it while he's there. If he knows you're having a hard time keeping up, he may be more than willing to chip in and help out. 
 
Let Small Appliances Help Out 
 
Some small appliances can make it easier to clean and sterilize everything from floors to tile walls. Multi-use steam cleaners are portable, so you can keep one at your house and bring it to your parents' house when you visit. 
 
Steam cleaners can keep the grout in a tiled shower, bath, or backsplash sanitized. Use one to clean an oven and burners of stuck-on grease. A steam cleaner for wood, tile, or linoleum floors clean and sterilize at the same time and are easy to use. 
 
Use can also use a steam cleaner to remove stains from carpeting, upholstery, and mattresses. Look for a steam cleaner that different adapters to make it useful for the different areas. Some have a hand-held steamer for tiles, a carpet attachment, a squeegee for windows, a fabric steamer for curtains and pet beds, and a hardwood floor attachment. 
 
Set Up Senior Care Services for Your Parents 
 
If you really don't have enough time to clean both your and your parents' house, stop trying to do it anyway. You'll end up burning out. Senior care aides are there to help your parents with cleaning, laundry, meals, transportation, and more. Once you've done a deep clean, have caregivers keep it clean and organized with weekly cleaning services. 
 
By arranging senior care services, the time you spend with your mom and dad is quality time. Share a meal, do something fun together, and let caregivers handle the rest. Learn more about prices by making a call. 
If you or an aging loved one are considering Senior Care in Tanglewood, TX, contact the caring staff at Personal Caregiving Services at 832-564-0338. Providing Care in Houston, Bellaire, West University Place, Katy, and Sugar Land and the surrounding areas.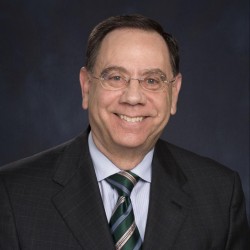 Latest posts by Sid Gerber
(see all)