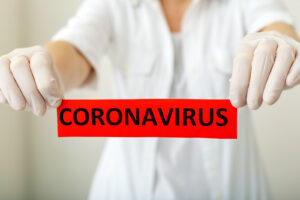 As you know, we notified our clients and caregivers last week about steps we are taking to address the Coronavirus. As the days have passed, we have stayed on top of information from reliable medical and government agencies.  We therefore want to continue to update you with more details about the steps we are taking and the steps you can take to make sure we are doing everything possible to maintain a healthy environment for our clients, their families, our caregivers, and our staff.  As you know, the Coronavirus is a major health challenge. We believe that these steps will help ensure we are doing all we can to safely care for your loved ones and for each of us.
We continue to keep up with all reliable factual information on the coronavirus and have included it here. The health of our clients and our staff remain our top priority.  As a general rule, especially in our population of elderly or otherwise recovering clients who trust us with their health needs, our caregivers are already frequently washing hands correctly and taking additional steps outlined below that are recommended by the local, State and Federal agencies, as well as the policies and procedures already in place by Personal Caregiving Services and nursing facilities and assisted living communities.  We all want to do what we reasonably can to contain and minimize contracting or spreading the infection.
Caregivers have been instructed not to go to their assignments if they have any signs of a respiratory illness (shortness of breath, coughing, sneezing) fever or achiness. We are preparing backup plans to provide caregivers to fill in when necessary and on short notice.
In addition to instructing our caregivers to wash their hands for a full 20 seconds, we are also instructing them how to wash their hands, i.e. lather with an anti-bacterial soap including their palms, finger tips, under finger nails, back sides of their hands and between fingers and use friction when washing. They are also told to avoid touching their face, eyes and nose with unwashed hands.
Caregivers are wearing gloves if they are treating a client with dry skin, cuts, skin tears, open wounds or bruises.
We are providing our caregivers with travel size antibacterial hand sanitizer and have already secured enough sanitizer to refill their supply when necessary and instructed the caregivers to use the sanitizer frequently if they are not in a location where they can wash their hands using the steps above. Washing hands as outlined is the primary method of sanitizing.
We have also instructed our caregivers to use disinfectant wipes to wipe down at reasonable intervals, items such as phones, door handles, and counter tops that are often touched.
We are conducting infection control safety meetings the week of March 16th with all staff to review the above procedures.
Our caregivers will be closely observing our clients exhibiting symptoms that may be associated with Coronavirus and will of course notify you immediately.
I recommend that family members also use the sanitizing steps outlined above.  Additionally, we recommend these other precautions to create the safest environment possible for each of your family members and loved ones:
Stay home if you feel ill. Call your Doctor to report your illness and refrain from going into public places.
If you have virus symptoms, separate yourself from other people in your home.
Avoid sharing household items such as drinking glasses, dishware and towels. These items should be washed thoroughly with soap and water after use.
Cover your coughs and sneezes with a tissue.
We will continue to communicate with you as the situation warrants, but please feel free to contact me at 713-857-3227 should you have any questions or want more information about our plans to protect everyone to the best of our ability.
To your health and safety!
Sid Gerber
Gerber & Associates,
Personal Caregiving Services
Latest posts by Sid Gerber
(see all)