FAQs About Seniors with Dementia and Wandering
If you've spent any time around an elderly person with dementia, chances are you've heard them talk about visiting a place that they want to go that may not exist anymore as they remember it. If they are feeling anxious, upset or stressed out, they may grow more insistent about leaving where they are and going to this place. This is known as wandering and it is prevalent for those who struggle with dementia.  
Here are some frequently asked questions that many family caregivers have about their elderly loved one and their desire to wander away from their home. 
Q: What exactly is wandering?
A: Seniors with dementia often feel compelled to visit people or places that are not in their current reality. As memories battle with the present, some elderly adults insist on going to visit certain people or locations, and they leave the safety of their own home. Once they get out, they become lost or disoriented, which can lead to personal harm and injury. 
Q: Is wandering dangerous? 
A: While taking a little walk isn't a problem for most people, seniors with dementia are putting themselves in danger because they often don't know where they really are. Seniors have been known to wander into other homes, into traffic and even into construction sits or uninhabited areas. The can quickly become injured or abused by people who take advantage of the vulnerable adult.   
Q: Why do seniors with dementia wander? 
A: Wandering is a way for seniors with dementia to deal with the anxiety they feel about something in their memories. Many motives for wandering are tied to past routines that they miss, such as getting to work, visiting someone, or wanting to help their young children. Because the scenarios in their mind are more real than the present, they stress about fulfilling their duties. When the anxiety becomes overwhelming, they decide to take action and wander. 
Q: What can family caregivers do to prevent wandering? 
A: The top solution is to ensure the aging adult is not left alone. This often means hiring a home care provider to be with the senior when the family caregiver cannot be there. Seniors with dementia need full-time care in their home to keep them healthy, safe and comfortable. A home care provider can also keep an eye on them and prevent wandering. 
Q: Can family caregivers make modifications to the home to deter wandering? 
A: There are many several home modifications that may deter elderly adults with dementia from wandering. Locks on outside doors can prevent seniors from leaving and sensors can alert others when the doors are opened. Tucking items such as shoes, purses, keys and coats out of sight may be enough to deter seniors from leaving. Family caregivers and home care providers should always try to redirect the aging adult's attention to activities that don't include leaving.  
Knowing the motivation behind wandering and implementing steps to deter it can help family caregivers and home care providers keep seniors with dementia safe at home.   
If you or an aging loved one are considering Senior Care in Bellaire, TX, contact the caring staff at Personal Caregiving Services at 832-564-0338. Providing Care in Houston, Bellaire, West University Place, Katy, and Sugar Land and the surrounding areas.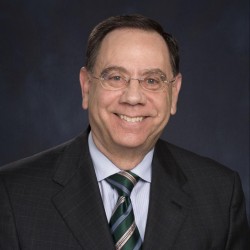 Latest posts by Sid Gerber
(see all)