Is It Age-Related Memory Loss or Something Else?
Caregivers may worry when a beloved parent or other aging relative can't find his car keys or forgets to pay an electric bill. 
However, it's important to put these incidents into perspective.  
Some memory loss is part of aging
Forgetful moments do increase with age. This is perfectly normal and not a clinical problem. One unpaid electric bill, for instance, is not a reason for making an appointment with a geriatric specialist. However, if your father's electricity gets cut off twice in six months, that's a reason to take action.  
Here is a quick checklist to measure your loved one's mental capacity: 
He pays bills on time, most of the time. This includes property taxes and income taxes.

 
He takes his medications as prescribed. A quick look at his medicat

ions box shows that he has taken today's meds and tomorrow's meds are all lined up.

 
He knows the names and birthdays of his wife and all his children.

 
He knows what month and year it is.

 
He can name several elected leaders, the United States President a

nd Vice President and state governor, for instance.

 
Causes of memory loss and confusion 
If you do see a significant loss of memory, it does not necessarily mean dementia. Medications often cause confusion and forgetfulness, as do emotional issues. It is important to engage an aging specialist who can get to the true cause of memory loss. 
Some anti-anxiety medications can cause confusion and faulty memory as can opioids, beta blockers, antidepressants, and statins, to name the most common. Sometimes just bumping down to a lower dose can improve symptoms. Sometimes, switching from one medication to another will do the trick. 
Many seniors have experienced terrible loss. This could be the loss of their own parents, a spouse, a career, an ability, or a beloved home. Major losses can cause depression. Depression has symptoms like sleep loss and poor focus. 
These symptoms can sometimes look like dementia. But depression can be treated effectively with antidepressants, talk therapy, and increased social engagement. 
It might be dementia if … 
It is important that family members not diagnose dementia. Only a qualified doctor can do that.  
You should seek the help of a medical elder care professional if your loved one: 
Frequently loses important things like house keys, glasses, h

earing aids, or medications.

 

Frequently makes poor decisions that are unlike the decisions he has made in the past.

 
Has difficulty forming the words to engage in conversation. 

 
Gets lost while driving or walking around the neighborhood.

 
Can no longer s

olve problems that he could have solved a year ago. 

 
Has undergone personality changes, such as sudden rages that were atypical a year ago. 

 
Has become distrustful of others to the point of paranoia.   

 
In conclusion, caregivers should not jump to hasty conclusions. Monitor your loved one and ask your home care professionals to look for specific signs, keeping in mind that we all forget something, some of the time.  
If you or an aging loved one are considering caregiver services in Sugar Land, TX, contact the caring staff at Personal Caregiving Services at 832-564-0338. Providing Care in Houston, Bellaire, West University Place, Katy, and Sugar Land and the surrounding areas.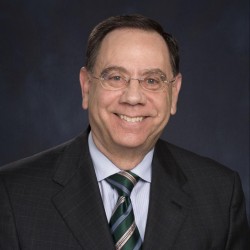 Latest posts by Sid Gerber
(see all)