When Is It Time to Consider Home Care?
November is Home Care Month and many people become a little confused and wonder when it's actually the right time to consider this option. Maybe it's for themselves. Or, more likely, it's for an aging parent or other loved one. 
It's not always easy to know precisely when home care should be called, but basically, when somebody has difficulty maintaining quality of life or doing the basic tasks of everyday living safely, that's when help should be called upon. 
What do most people tend to do, though?
When a person reaches this point in their life when various tasks are challenging, they often turn to family and friends first. They might call their adult daughter who lives in the same town to come over and take out the garbage one night a week, or bring them to the grocery store, or fix a leaky faucet. 
And, in most of those cases, that adult daughter or other loved one is going to be more than happy to do so. At first. Unfortunately, as people get older, the need for help only increases. 
The only time it would decrease is when somebody is recovering from surgery, a health emergency, injuries, or some other medical situation. When they get stronger and are able to return to their old routines, they may not need that kind of help any longer. 
What happens as strength declines? 
For those parents or other individuals who leaned on family or friends, possibly even neighbors, for a little bit of help every once in a while, there is a tendency to lean on it more and more. 
Once a person realizes how much easier it is not having to rake up the yard, mow the grass, take out the garbage, cook or clean or do a number of other basic tasks around their own house, because they have a family member coming over to help them, the more likely they will lean on him or her more and more. 
This can cause strain in the relationship and wear down that family member. Nobody really wants that to happen, so when an aging parent or other individual is facing increased challenges in daily life, that's when it's time to rely on home care. 
There's no right or wrong answer about when, but for those who have experienced the benefits of in-home care support services, they understand how much of a help it can be. Plus, they don't have to strain their relationship with children or other loved ones or put them under increased stress. 
If you or an aging loved one are considering Home Care in Spring Branch, TX, contact the caring staff at Personal Caregiving Services at 832-564-0338. Providing Care in Houston, Bellaire, West University Place, Katy, and Sugar Land and the surrounding areas.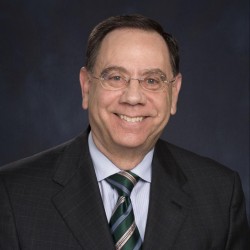 Latest posts by Sid Gerber
(see all)