Your Senior's Diet and COPD
If your elderly family member has COPD you might have already learned how important nutrition can be for her. When she's not eating well, her overall health and unfortunately her ability to breathe can all suffer. Here are some details that can help you to get the right mix of nutrients. 
Plenty of Lean Protein
Protein is a major building block for your senior's body. It's part of what helps her to maintain her muscle tone and keep her body running efficiently. She needs to avoid fatty proteins and protein that's difficult to digest. Poultry, fish, and eggs are all good choices. Talk to your senior's doctor about exactly how much protein she should get daily. 
Whole Dairy 
Whole dairy, like milk and cheese, can be a really important addition to your senior's diet if she has COPD. These products are full of vitamin D and calcium, both of which are important for healthy bones. They also bring calories that have nutritional value, which is something that people with COPD tend to need. If your elderly family member has issues with lactose intolerance, consider lactose-free versions. 
Fresh, Frozen, and Canned Produce 
Produce is a really important part of your senior's diet. If she's never been one to eat her fruits and vegetables, she may want to reconsider. Fresh is usually best, but canned and frozen options are also good choices if they don't have additives like sugar and salt. It's always a good idea to go with choices that your senior is likely to eat, because you don't want her to feel punished by her food. 
Eating More Often Can Help 
Lots of times people with COPD don't get enough food on a daily basis. COPD causes their body to burn a lot of calories just to breathe, too, so your senior may be losing weight. Eating large meals can be a problem, though, because the food takes up space in her abdomen that her lungs need. It can feel like an unfortunate trade-off. One solution is to offer your senior more frequent snacks and small meals so that she's getting calories all day long. 
Keeping up with all these changes to her diet may be intimidating for your senior. She might appreciate having help with meal preparation, so bringing in elderly care providers can be a great way to do that. With their help, she may be able to spend energy elsewhere instead of focusing on getting food ready. 
If you or an aging loved one are considering Elderly Care in Houston, TX, contact the caring staff at Personal Caregiving Services at 832-564-0338. Providing Care in Houston, Bellaire, West University Place, Katy, and Sugar Land and the surrounding areas.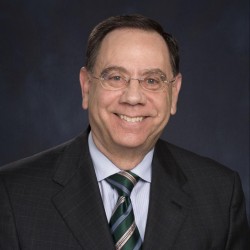 Latest posts by Sid Gerber
(see all)