Why Your Senior May Want Rehabilitation Care After Breast Cancer
When someone you care about is diagnosed with cancer, and you don't live with them or know the plan, it might seem like the end of the world. Although you may not have all the information you need right now, you and your parent may want to look into hiring elder care before your parent begins chemotherapy or other treatment. These caregivers may do much more than just accompany seniors to the hospital, including sitting in on medical procedures if the facility permits. Providing in-home care for a senior who has been diagnosed with cancer requires either your presence or the services of professional elder care with experience in this area.
When people think about cancer treatment, they picture procedures like chemo or surgery to get rid of a tumor. Rehabilitation, however, is an often-overlooked yet crucial aspect of therapy. Many breast cancer survivors have debilitating symptoms and side effects that therapy might alleviate. Here are a few reasons why rehabilitation after breast cancer is a good idea for your senior. 
It Helps Treat Mental and Physical Side Effects of Having Cancer
Shoulder and chest pain after breast cancer treatment is the most prevalent reason people seek rehabilitation services. This may feel like aching, tightness, numbness, and other sensations. Whoever works with the senior may also treat problems that occur from having chemotherapy. A good rehab center will also deal with the cognitive side of cancer, which can be crucial for a senior's health. 
It's Specialized Care
When a senior starts going to rehabilitation care, it is personalized to that senior. Not all care plans will be the same, and this is essential because not everyone will need the same things to recover. Whatever the patient describes as being the problem is what the focus of the treatment is. 
This Can Help Any Senior
No matter where a senior is on their cancer journey, a rehabilitation center can help. This is a place that can help them stay mobile even during chemo treatments, but it is also a spot where they can receive help for any mental struggles they are going through. It often takes an entire team to help a senior on this journey, and it is well worth the time to consider. The cancer rehabilitation team is available to all patients, regardless of whether they are presently undergoing treatment for cancer or have completed therapy and are in remission.
You Don't Need a Referral 
Most places don't need a senior to get a referral from a doctor; it can be done quickly. However, if a senior is looking for a specific doctor or rehab, they may need a referral, so it is essential to check before sending your senior in. This can be done if they think it is best for their life. 
This Treatment Can Help Them Create a Better Quality of Life
Every senior should focus on having a high-quality life even if they are struggling with breast cancer or any cancer. No matter who is on this journey, it can be long and difficult; it is helpful to find someone who can help on this journey. It may also help them create habits they can keep for the rest of their lives.
If you or an aging loved one are considering

Elder Care in West University Place

, TX, contact the caring staff at Personal Caregiving Services at 832-564-0338. Providing Care in Houston, Bellaire, West University Place, Katy, and Sugar Land and the surrounding areas.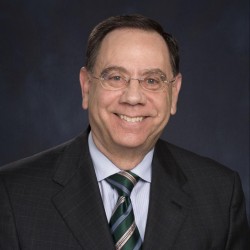 Latest posts by Sid Gerber
(see all)