5 Signs Your Senior Should Stop Driving
There is no specific age that seniors should give up their keys. Some elders well into their nineties continue to drive safely, while others start having difficulty at a relatively young age.  
Eyesight, health status, judgment and reaction time all play a part in how safe it is for an individual senior to drive.  
In some states, the government starts administrating routine tests after a certain age to test eyesight, reaction times and other markers. Many states also accept reports of concerns of unsafe driving or health conditions likely to affect safe driving ability. 
Five Potential Signs of Unsafe Driving
When a loved one is getting older, be alert for potential signs that driving may no longer be safe.  
Backing into curbs, mailboxes or other objects, or narrowly avoiding collisions should be very rare occurrences. They may be a red flag that driving is becoming unsafe. 
Easily distracted while driving

 
Distracted driving is dangerous. The driver's attention needs to be on the road. Any increase in distractibility should be addressed and corrected before it ends in tragedy. 
Driving much faster or slower than the speed limit

 
Driving outside of the speed limit, or driving too fast or slow given current driving conditions, is another clue that an elder may be having more difficulty handling the demands of safe driving. 
Running stop signs or traffic signals

 
Whether an issue with alertness or judgment, running through traffic signals can be very dangerous and should not be ignored. 
Difficulty changing lanes

 
If your senior has difficulty changing lanes, or staying in one lane, due to neck stiffness, eyesight, lack of confidence or any other reason, this can be a warning that there is cause for concern. 
Talk About it Early 
This list is by no means comprehensive. Discuss your concerns with your loved one, and possibly their doctor. 
If possible, start the conservation early, before true concerns start to arise. Ask the senior if they have ever considered what events may be a red flag to them that driving may no longer be safe. 
Talk to the Doc 
A doctor's input can be invaluable when it comes to matters such as safe driving.  
The doctor may be able to help figure out ways to increase safety. For example, one's medications may be creating grogginess and slowing reactions. 
Giving up Driving can be Emotional 
Seniors may feel an array of different emotions when it comes to giving up their driving license or car. Relief, embarrassment and grief are all common emotions.  
For many, driving represents freedom and independence. Losing the ability to drive can trigger feelings of grief, including denial, anger, bargaining or depression. 
Home Care can Help Ease the Burden 
Some seniors appreciate hiring a home care aide to drive them to appointments, or to help out with weekly shopping trips and other errands. 
This can help the senior continue to get out and about without feeling like a burden on family members. 
An added benefit to this arrangement is that the home care aide may be able also to help with other related activities, such as carrying groceries and putting them away in the cupboards. 
If you or an aging loved one are considering Senior Care in Memorial, TX, contact the caring staff at Personal Caregiving Services at 832-564-0338. Providing Care in Houston, Bellaire, West University Place, Katy, and Sugar Land and the surrounding areas. 
Sources 
https://www.aarp.org/auto/driver-safety/info-2016/when-to-stop-driving-in-older-age.html 
https://blog-ioaging-org.cdn.ampproject.org/v/s/blog.ioaging.org/aging/what-is-the-average-age-seniors-stop-driving-factors-in-determining-older-driver-safety/amp/?amp_js_v=a2&amp_gsa=1&usqp=mq331AQFKAGwASA%3D#aoh=16001307423489&amp_ct=1600130764037&referrer=https%3A%2F%2Fwww.google.com&amp_tf=From%20%251%24s&ampshare=https%3A%2F%2Fblog.ioaging.org%2Faging%2Fwhat-is-the-average-age-seniors-stop-driving-factors-in-determining-older-driver-safety%2F 
https://www.claimsjournal.com/news/national/2012/09/19/213818.htm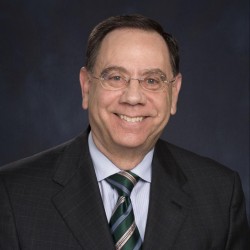 Latest posts by Sid Gerber
(see all)