What Can You Do to Strengthen Your Senior's Memory?
When your elderly family member is worried that her memory isn't as strong as it should be, there might be quite a bit that can help her with that concern. 
Put Notes, Reminders, and Calendars to Good Use
Lots of people mistake notes and reminders as a way to weaken memory. What they really do is help to make a specific memory or event stand out more. Studies have shown that writing things down actually improves memory. So, when your elderly family member jots down an extra note about her doctor's appointment or about a friend's birthday, she's more likely to remember those events. Reminders serve another purpose the next time she sees what she's written.  
Establish "Homes" for Items Used Often  
When the things your elderly family member uses often are where they're supposed to be, that eliminates a lot of confusion for her. It also helps her to avoid using up brain space trying to figure out where things are. Something else to be aware of is that when your senior's things are where she expects them to be, she's less likely to worry that she's developing memory issues when she can't locate them. 
Learning New Things Keeps the Brain Engaged 
It's always good for the brain to keep it active and engaged. One of the best ways to do that is to help your senior to continue to find things she wants to learn and learn about. Developing new skills and learning new facts gives the brain something to chew on, as it were. There's no one right thing for her to learn about or try, either. Whatever she finds interesting is a great choice. 
Being More Physically Active Matters 
Your senior might feel like you're always telling her that exercise helps with random issues, but it really can. First, exercise enables your senior to be as healthy as possible. But second, it keeps her blood flowing throughout her body, including to her brain. That and the combinations of chemicals that her body produces because of exercise can all be more helpful than she expects. Talk to your senior's doctor before starting a new exercise program. 
Check out Her Diet 
Just as with exercise, your senior's nutritional intake has a huge impact on her brain and its health. The right foods, like lots of fruits and vegetables and enough protein for your senior's body, help her to have what she needs to stay healthy and to keep her brain fueled. Her doctor might have recommendations for the right combination of foods. 
Some of these changes may feel big for your elderly family member. Having some extra help with tasks that have become more difficult for her can make them a little easier to navigate. Elder care providers are an excellent choice for this type of help because they have experience helping people just like your senior. 
If you or an aging loved one are considering Elder Care in Meyerland, TX, contact the caring staff at Personal Caregiving Services at 832-564-0338. Providing Care in Houston, Bellaire, West University Place, Katy, and Sugar Land and the surrounding areas.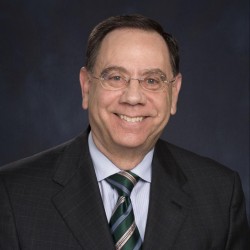 Latest posts by Sid Gerber
(see all)