Delegating Caregiving Tasks
As you've stepped into the role as Caregiver for your aging parent, you've become responsible for many areas in your parent's life – from financial decisions to meal prep, from daily hygiene to home care, and everything in between. What may have seemed like a fairly simple responsibility when you began might have snowballed into an overwhelming compilation of daily and weekly tasks that has left no time for you to manage your non-caregiver life. You might find family relationships, your work and even you have been left wanting for more.
No matter if you've been the caregiver for your parent for six months or six years, it's never to late to ask for help. It may feel like you're all alone, but it's likely there are several people out there willing to step in and help if you ask. So, take a moment and take an inventory of who else in your life could step up and step into caring for your elderly parent alongside you.
Spouse or Significant Other. If you have a partner who hasn't quite stepped into helping you care for your parent, now is a great time to ask

for some additional help. Before you approach that person, think about his/her strengths and how those strengths can help you. If your spouse is great at home repair, are there projects he/she could take care of at your parent's home? Is your spouse very fiscally responsible? Maybe that would be a great way to step in by helping your parent manage her bills.

Children. Even children that are fairly young can help in caregiving. Children bring a natural light and energy everywhere they go and grandparents especially love spending time with them. An aging parent who barely has enough energy to get off the couch, will find herself enjoying spending time with a grandchild doing her favorite hobby like bird watching or strolling through a park. Make sure both children and your parents practice safe connections if they gather. On the flip side, older children can help with actual chores, especially those that take a lot of energy. Have your children (or your nieces and nephews) enlisted to help with shoveling walks, mowing lawns, and weeding gardens for a start.
Siblings. Whether your siblings live nearby or far away, they can help with the caretaking of your parent. A sibling that lives far away can provide emotional and social support to your parent by calling nightly (or weekly) to talk and to listen. Nearby siblings can assist with providing rides, delivering food, and visiting your parent regularly. Find what each sibling's strength or gift is and then ask them how they can connect with your parent using that gift.
Creating a team of caregivers, right within your own family, is a great way to share the responsibilities of taking care of your aging parent. If your family size is small or unavailable, then start looking further outward like neighbors, church communities, or home care agencies to help with the many tasks involved in providing loving care to your parent.
If you or an aging loved one are considering a Caregiver in Tanglewood, TX, contact the caring staff at Personal Caregiving Services at 832-564-0338. Providing Care in Houston, Bellaire, West University Place, Katy, and Sugar Land and the surrounding areas.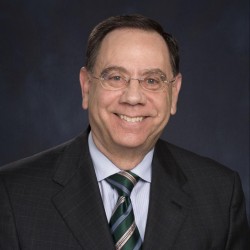 Latest posts by Sid Gerber
(see all)