As mothers and fathers age, stairs can become a challenge. Of course, there are good reasons to greet that challenge. Doing stairs can be good exercise. Stair stepping is a good workout for the heart, lungs, and leg muscles. It also helps individuals retain balance, flexibility, and coordination.
Even just fifteen minutes a day of stair climbing has been known to burn substantial calories. And it is good exercise for flattening tummies and losing flab around the waist. Fat in the middle is the most concerning fat from a medical viewpoint.
If your parent is still capable of climbing stairs, you may want to support and enable that ability. And there are plenty of ways you can do just that!
Making Staircases Safer
If you have not already done so, install a handrail on the stairs your parent is using. Handrails are, by far, the best improvement you can make in the home of someone over 65 who lives with stairs. Make sure that both inside and outside stairs have rails.
Wooden handrails are cheap and effective. But, if you want a state-of-the-art handrail, the Aress B52 aluminum handrail is recommended by California Mobility. It's easy to install and costs little more than a traditional rail, possibly less if you install it yourself.
Make sure the stairwell and staircase are well lighted. Putting in a brighter light bulb is often all you need. Or you may need to swap out a light fixture for one with more bulbs.
Stair Assistive Devices
If your mother or father now struggles to climb up or down stairs, you should know there is an astonishing array of devices you can use to make stairs more doable. These include:
The StairSteady bar and handrail. This is a sliding bar that can be attached to the handrail. It extends directly out in front of the stair climber. That means your parent can grip it for support and balance while ascending or descending the stairs. As such, it's good for preventing falls while giving the arms a chance to assist the legs. This bar is designed to slide easily to allow movement up and down, but it locks in place when it needs to do so. Be aware that the StairSteady bar comes in a kit that includes an adaptable handrail. So you want to install this when you install the handrail.
The StairAide. This is a set of blocks that you can install on your parent's staircase. In effect, it transforms stairs into half stairs on one side of the staircase. Typically, a user will step onto the StairAide block with one foot, then place the other foot on an original stair. It's particularly useful for going up stairs. If you have a handrail on both sides of the stairs, your mother or father can climb down the stairs on the other side, if that's easier.
The EZ-Step Stair Climbing Cane. This is a unique device which pairs a cane with a portable stair. The stair is attached to the bottom of the cane, allowing the user to place the stair where it is needed to create a shorter climb to the next stair. It works much like the StairAide, except that it requires no structural modifications, and it gives support to both arms rather than just one. This is a great device for seniors who still have decent balance and can support and steady themselves with their arms.
If you have home care, do consult with your provider about how best to keep your loved one doing stairs. A home care provider can give you advice about the pros and cons of different assistive devices. She can also assist your parent in learning how to navigate stairs using an assistive device.
If you or an aging loved one are considering Home Care in Tanglewood, TX, contact the caring staff at Personal Caregiving Services at 832-564-0338. Providing Care in Houston, Bellaire, West University Place, Katy, and Sugar Land and the surrounding areas.
Sources
https://timesofindia.indiatimes.com/life-style/health-fitness/fitness/heres-what-happened-when-i-climbed-stairs-everyday-for-a-month/articleshow/58570952.cms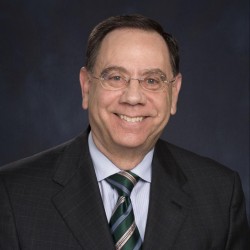 Latest posts by Sid Gerber
(see all)