How Seniors Can Reduce The Risk of Loneliness
Loneliness is a bigger problem for seniors than many people realize. According to studies a large percentage of seniors, particularly those who are aging at home, are at risk for being lonely. When seniors have lost a spouse, or don't have any family or children nearby they can become lonely and socially disconnected. Studies show that seniors who are lonely have a higher risk of developing medical conditions like anxiety, depression, heart disease, high blood pressure, and more. It can be difficult for seniors to ask for help or make new friends because many were raised with the attitude that they shouldn't ask for help. But there are things that seniors can do to lower the risk of loneliness as they get older like:
Companion Care At Home
When seniors have companion care at home they can get the social interaction and connection they need without having to leave home. Companion care at home is the perfect way for seniors who have trouble getting out of the house or trouble getting around to get that vital social connection. A companion that comes to the house can share meals with your senior parent, play board games with them, help them do activities and crafts, and be there for conversation and companionship. When you can't be with a senior loved one companion care at home can fill in the gap and provide important social contact. 
Taking A Class
There are lots of continuing education and community led classes that are offered by cities and towns all over the country. Your senior loved one can take a class or join an activity that they have always wanted to try. Maybe they want to learn how to cook Thai food or learn pottery. Or maybe they want to improve their golf game and meet some new people to play with. Whatever your senior loved one is interested in there are classes and groups that they can participate in locally that will help them learn and make new friends. 
Volunteering
Seniors can do good for their community and make new friends and get out of the house when they volunteer. There are many great organizations that appreciate seniors who volunteer because seniors have such great life skills and wisdom to share. Seniors can choose from volunteer jobs like working with kids to helping pets at local rescues or even volunteering at the local library. There are many different ways that seniors can contribute. And the sense of purpose and social connection that seniors get from volunteering will help them stay mentally and physically healthy. 
Gaming
Playing video games is something people associate with young people but seniors make up a large part of the gaming population. Playing games where players can interact in real time in a game world is very popular among seniors because it provides them with something interesting to do and people that they can talk with and interact with at all hours of the day and night.
If you or an aging loved one are considering

Companion Care at Home in Katy

, TX, contact the caring staff at Personal Caregiving Services at 832-564-0338. Providing Care in Houston, Bellaire, West University Place, Katy, and Sugar Land and the surrounding areas.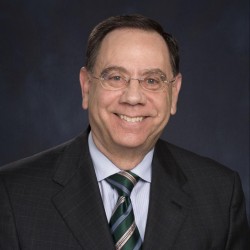 Latest posts by Sid Gerber
(see all)