Home Remedies Seniors Can Use To Combat Sun Damaged Skin
Seniors can struggle to take good care of their skin, and even seniors that do take care of their skin may have some sun damage spots that they want to get rid of. Some sun damage can't be reversed, which is why it's so important for seniors to take care of their skin. 
Seniors should be wearing sunscreen every day, no matter what the weather is. Seniors who need help with getting dressed or with personal hygiene should get senior care at home so that they can get the help they need with skin care and applying sunscreen daily. Personal care at home can also help seniors who need help showering or getting dressed. Seniors who have sun damage can try these home remedies to treat that sun damage:
Add Vitamin C Serum
A great way to upgrade your skin care routine in a way that can help heal any skin damage is to add a high quality Vitamin C serum to the sunscreen that is being applied everyday. Vitamin C serum can boost the effectiveness of the sunscreen and protect skin in the process. The Vitamin C serum  can also brighten skin and help heal any spots of sun damage. 
Exfoliate Once A Week
Exfoliating skin is essential to keeping it healthy. And exfoliating sun-damaged skin can help get rid of dead skin cells and damaged skin cells which can make sun damage look worse than it is. But senior skin can be more delicate than younger skin, and exfoliating senior skin should be done carefully. Personal care at home can help with safe exfoliation. Use an exfoliating cream wash that is made for senior skin to prevent any damage. 
Get More Sleep
Sleep is essential for so many health functions, including healthy skin. Eating right gives skin the nutrients it needs to stay health, and getting enough sleep gives skin the time it needs to heal and repair itself. Seniors should be getting at least nine hours of sleep at night, and they should be getting as much restful sleep as possible. Going to bed at the same time each night and getting up at the same time in the morning will help seniors establish a healthy sleeping pattern and stay asleep longer so that they get the rest they need. 
Keep Eye Cream In The Fridge
A great way to keep eye and face creams fresh longer and make them more effective is to keep them in the fridge. The cold cream can reduce puffiness and help heal sun damage to the skin by increasing blood flow to the skin cells. It can be inconvenient to keep eye and face creams in the fridge if seniors have a two story house, but it's worth it. And seniors can also keep a mini-fridge upstairs for things like cold water and to keep face creams cold. Seniors can also use a mini fridge to keep medications cold if they have medications that need to be refrigerated and taken before bed or early in the morning.
If you or an aging loved one are considering

Personal Care at Home in Katy

, TX, contact the caring staff at Personal Caregiving Services at 832-564-0338. Providing Care in Houston, Bellaire, West University Place, Katy, and Sugar Land and the surrounding areas.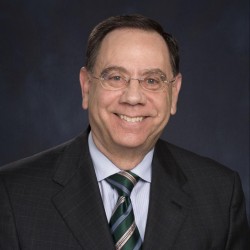 Latest posts by Sid Gerber
(see all)