Common Causes of Laryngitis
Laryngitis is an inflammation of the voice box (larynx). The vocal cords are located inside the larynx. Normally, the vocal cords open and close smoothly, forming sounds through their movement and vibration. But if your loved one develops laryngitis, her vocal cords become irritated and inflamed. This causes the vocal cords to swell, which distorts the sound they make. As a result, your loved one's voice sounds hoarse and may disappear completely. 
Most common laryngitis is short-lived and will go away with some simple home treatments and just plain rest for the vocal cords. It can occasionally be chronic and be something your loved one has to deal with repeatedly or can be a symptom of something more serious going on inside the body that'll need further investigation. 
The most common causes of occasional laryngitis (and some suggestions to reduce or avoid them) are listed here. 
Vocal Cord Strain
Laryngitis can occur when the vocal cords are strained by extreme yelling or talking. This can sometimes happen after attending a loud concert or spending an evening in a crowded place such as a bar when yelling had to take place to communicate. If your loved one has found this to be the issue, she'll either need to avoid the environment or avoid talking when at the place. She can take trips outside or even to another room if she needs to talk to someone. 
Viral or bacterial Infections
Laryngitis can be a side effect of the common cold, a case of COVID-19, or a bad cough. In these cases, the best prevention is the same as preventing catching any of these ailments. Visitors such as senior care providers should be healthy when they visit and make sure to wash their hands thoroughly before and after a visit. Shared surfaces of the home should be regularly sanitized by your senior home care provider. 
Dry air
While dry air doesn't usually cause laryngitis, it can aggravate it or trigger it if either of the two above circumstances occur as well. In cold climates, the air inside can become very dry and that can make for a sore throat and possible laryngitis. One quick remedy is having a humidifier placed in rooms where your loved one spends a lot of her time – especially her sleeping area. Adding moisture to the air will help prevent the throat from drying out and becoming agitated. Ask your senior care provider to clean and fill it with each visit. 
Smoking
Smoking can inflame the larynx and cause laryngitis because of repeated exposure to irritants that the throat is receiving. The best prevention, in this case, is to help your loved one find the best way to quit her smoking habit and remove the irritant. If your loved one lives with a smoker, that second-hand smoke can also irritate her throat. 
If your loved one continues to have bouts of laryngitis, it might be chronic and you'll want to check with her physician to find a long-term answer to her condition. 
If you or an aging loved one are considering

Senior Home Care in Meyerland

, TX, contact the caring staff at Personal Caregiving Services at 832-564-0338. Providing Care in Houston, Bellaire, West University Place, Katy, and Sugar Land and the surrounding areas.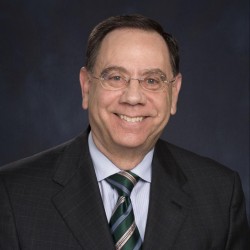 Latest posts by Sid Gerber
(see all)