Six Tips for Better Mobility for Your Senior
Hindered mobility can cause your elderly family member to do even less, which then becomes a vicious cycle. The less your senior moves, the less stable she becomes and the more difficult it is for her to be safely mobile when she does need to move. Following a few of these tips can help her to be more mobile in a safe way so that she is able to live the life she wants to live.
Talk with Her Doctor
The best place to start with mobility concerns is your senior's doctor. Finding out what is contributing to her mobility issues can help you to put together a comprehensive plan for your elderly family member. Talk with your senior's doctor about whether exercise is okay for her to start and what she should be focusing on if she does start to exercise.
Encourage Exercise for Balance and Flexibility
When exercise is approved for your senior, movement that helps her with both balance and flexibility can do wonders for her ability to be safely mobile. Activities as simple as walking can be enough to get her started. If she's feeling adventurous, then tai chi and yoga offer even more benefits in terms of both flexibility and balance.
Promote Your Senior's Independence 
Supporting your senior's independence is always important, but it can be even more crucial when she's facing challenges like the ones that mobility issues can bring. Let your elderly family member do what she can do on her own but help where she truly needs it. This is a good time to bring in in-home care providers who can assist your elderly family member as needed without taking anything from her.
Make Adjustments for Safety
Safety adjustments in your senior's home, such as adding handrails throughout the house, can be the right move to make. Find other ways to improve safety as well, whether that means adding ramps, widening doorways, and removing carpeting that is loose or unsafe. Adding furniture like a lifting chair can also help.
Encourage Healthy Eating
Your elderly family member is always going to do better when her body has the nutrition that it needs in order to help her to be as healthy as possible. Adjusting her diet to include more fruits and vegetables as well as whole grains and lean proteins is crucial. This alone can help her body to have the energy it needs for her to increase her mobility by quite a bit.
Bring in In-home Care Help
Having help from elder care providers doesn't mean that your elderly family member isn't capable. In fact, in-home care providers can assist your elderly family member in being even more mobile. From lending her a supportive arm to taking over driving duties, caregivers can make sure that your elderly family member gets everywhere that she wants to be as safely as possible.
Over time there may be other ways that you and your senior determine are helpful in keeping her as mobile as possible. Trying out other solutions as new challenges appear can help your senior to stay engaged in the process, too.
If you or an aging loved one are considering In-Home Care in Katy, TX, contact the caring staff at Personal Caregiving Services at 832-564-0338. Providing Care in Houston, Bellaire, West University Place, Katy, and Sugar Land and the surrounding areas.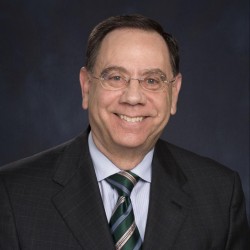 Latest posts by Sid Gerber
(see all)