4 Things Not to Say To A Senior With Alzheimer's
Sometimes talking with a senior loved one that has Alzheimer's is exhausting. It can try your patience to have the same conversation over and over. And sometimes you may say the wrong thing to that person out of frustration, weariness, or just a wish that they could still hold a conversation with you the way that they used to. It's ok to make mistakes and to be frustrated. It happens to all caregivers. When you find that you are getting very cross with your senior loved one or you feel like your patience is wearing thin it's a good idea to look into companion care at home. A companion care at home provider can give you the break that you need when you are overwhelmed by caring for a loved one with Alzheimer's. Be sure when you're talking to your senior with Alzheimer's that you don't say things which can do more harm than good:
Don't You Remember?
Sometimes when you're trying to jog your senior loved one's memory asking them if they remember a certain place or person can just slip out of your mouth. If you've ever asked your senior loved one if they remembered something and then instantly regretted it that's ok. But the truth is they won't remember, and it can make them upset and sad for you to ask them to remember something that they don't remember. Try to stop asking if they remember and instead say that you remember a time when something happened. 
They Passed Away
If your senior loved one asks why their spouse is gone or why a family member doesn't come to visit anymore don't tell them it's because that person has passed away. Especially in the case of a partner or spouse it can trigger intense grief and shock. It will be like finding out for the first time that their partner is gone, because for them they are finding it out for the first time. It's better to instead say something non-committal like that they have gone to the store or are gone on a trip and redirect your senior loved one to another topic. 
They Were Just Here 
If your senior parent says that they haven't seen your sibling, or a neighbor, or another relative for years or for a long time and that person has just recently visited don't tell your senior loved one that they just saw that person. It will frighten and disorient them to hear that someone visited and they don't remember it, especially if was recent. 
I Told You Already 
When you get frustrated you may angrily say "I just told you!" or "I told you that already!" and while it's understandable it can be very upsetting for your senior parent. Try to take a breath and think before you speak when you know that you're getting frustrated. Your senior loved one who wants to please you and do what you want them to do could be very hurt and upset if your voice is angry or frustrated.
If you or an aging loved one are considering Companion Care at Home in Houston, TX, contact the caring staff at Personal Caregiving Services at 832-564-0338. Providing Care in Houston, Bellaire, West University Place, Katy, and Sugar Land and the surrounding areas.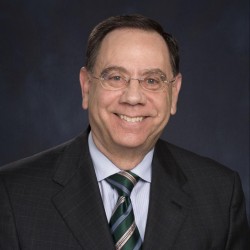 Latest posts by Sid Gerber
(see all)