Gerber & Associates helps families find practical long-term care solutions every day.
We Help Make the Tough Decisions Easier….Whether you're looking for ways to stay independent yourself or need to arrange caregiving for a loved one, we'll help you explore all your options….So when you find yourself asking "what now?-the answer is to give us a call.
The keys to successful care management are: Personal attention with minimal assistance while promoting the client's independence and strengths to empower him/herself in sustaining as high a quality of life as he/she is capable of.
Care management & monitoring: Depending on how much care and supervision the family chooses to provide themselves, our care managers are prepared to coordinate and supervise on either a routine basis or on an as needed basis, all aspects of care being provided. This may include such things as visits to insure that the care being delivered to your parent or family member satisfies and complies with the care plan, communicating with third party caregivers and staff and coordinating any necessary care changes or resolving any problems that either you or our care manager observes, and acting as your liaison or representative to address concerns and resolve issues or problems with the management of the third party health care provider or other long-term care professionals.
Care Coordination:  S. Gerber & Associates has worked very closely with geriatricians, neurologists, case managers, nurse practitioners and other clinicians in coordinating, developing and managing the care for their patients.  Because these health care professionals can only see patients in their office or clinic, they rely on S. Gerber & Associates to be their eyes and ears so to speak, and communicate with them about the day to day health and well-being of their patients, especially if there are any significant changes in a patient's physical or mental health condition.
Care plan development: Whenever possible, the individual receiving the care, and family members along with our consultant, review available resources and options, select those that provide the most appropriate care based on the assessment, the person's needs, and financial resources, and design a care plan accordingly. The care plan is updated whenever there is a significant change in an individual's health or mental condition affecting the quality of care or quality of life. Our consultants also attend and participate in care plan development meetings that are initiated by other health care providers.
Communication with family members and long distance caregiver support: The care managers at S. Gerber & Associates are accountable to you and are therefore responsible for communicating either verbally and/or in writing directly to you about the status of your family member's care and of any changes needing to be made to the care plan as a result of changes to your family member's needs. For those adult children who've moved away from Houston while their parents remain, we understand the additional worries and concerns you may have and therefore communicate with you as frequently as desired. You may contact our care managers during normal business hours whatever concerns or issues that you may have regarding the care of your family member. Of course, matters requiring immediate notification are discussed with you at the earliest possible time.
Facility selection and placement: We understand how difficult and oftentimes traumatic change, especially a major life change, is for most people. To minimize your stress and maximize peace of mind, we find the most appropriate living arrangement that satisfies the needs of your family member. After almost 30 years in the metropolitan Houston market, we have an extensive and thorough knowledge of the physical facilities and communities and the management and ownership that operate them.
Scheduling and management of personal activities and appointments: We make arrangements for such outings as doctors' appointments, cultural or social activities, and personal or grocery shopping and participate with the family member whenever possible.
Confidentiality: At the time we initiate service(s) with you and/or your family member, we will have you or your family member sign an authorization to obtain and convey medical information and a privacy notification form in compliance with all current Health Information Privacy and Protection laws.
Documentation: We maintain pertinent information and records to appropriately and effectively manage the care of your family member and to efficiently communicate with care professionals. This may include such records as medication changes, changes in a medical diagnosis, prognosis, or observed changes in behavior or health of your family member.
Medication management, organization, supervision and administration: This includes verification of medication compliance, review of medications with prescribing physicians, and re-ordering of medication. Oftentimes problems arising from poor health amongst the elderly are due to non-compliance with medications.
Other services include: Bill payment, money management, benefits and long-term care insurance claim filing, verification, and selection, coordination & monitoring of services furnished by other service providers (such as certified financial planners, CPAs, estate and elder lawyers, home repairmen, movers, and lawn maintenance). See our financial section for more information.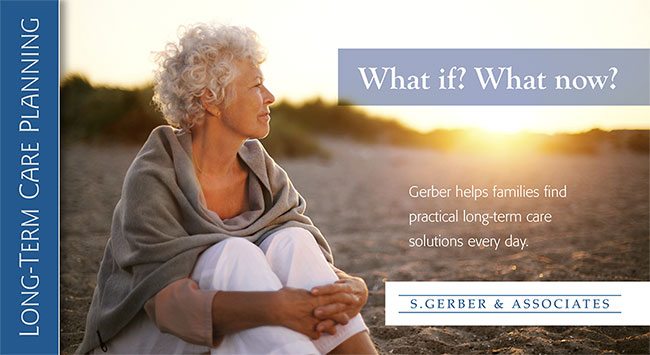 Let's Get Started!
Get immediate help with information, costs & payment options.