3 Signs It's Time To Replace Your Senior's Smoke Detectors
As the weather gets cooler and your senior loved one starts using their furnace, fireplaces, and the stove more often now is the time to do a safety check of your senior loved one's home. Seniors are more likely to die in a fire than other populations because if a fire occurs in their home, they may have a hard time getting out quickly. They also may not notice the fire until it's too late for them to escape the home.
Smoke detector batteries should be changed twice a year. Most people change them in the fall and in the spring when the clocks go forward and when the clocks go back because doing it on a regular schedule helps them remember. If your senior loved one has a home care provider, they can change the batteries for your senior loved one or you can do it if you prefer.
Replacing the smoke detectors in your senior loved one's home may not be necessary, especially if your senior loved one lives in a new construction condo or townhome. But you should have your senior loved one and their home care provider watch out for these signs that it's time to replace the smoke detectors:
It's Been A Decade Since They Were Replaced
As a general rule of thumb smoke detectors should be replaced at least every ten years. Although for seniors they should probably be replaced every five years. By updating the smoke detectors every few years, you can be sure that the smoke detectors are going to work and you can take advantage of advances in technology that have created better smoke detectors. Keeping up with the technology will keep your senior loved one safer and give you better peace of mind. If you replace your senior loved one's existing smoke detectors with smart home smoke detectors you will be able to monitor the detectors on an app on your phone so you will know right away if the smoke detectors at your senior loved one's home go off.
They're Chirping Or Malfunctioning
If the smoke detectors are chirping constantly or if they are going off without warning when they shouldn't be just replace them. It's not worth taking the chance that they could malfunction when you and your senior loved one really needs them. Instead of waiting to see what happens or trying to fix them just replace them with new ones.
It's Turning Yellow
If the once-white smoke detector is turning yellow that doesn't mean that the house is dirty. It means that the bromine in the smoke detector is breaking down. Bromine is a flame retardant chemical that is used in smoke detectors to make sure they aren't destroyed in a fire. If your smoke detector is turning yellow it means that the bromine is breaking down and the smoke detector won't be as effective. Usually this happens when the smoke detector is old, but it can happen for other reasons too. Regardless of the reason when you see a yellowing smoke detector in your senior parent's home you should replace it.
If you or an aging loved one are considering Home Care in Katy, TX, contact the caring staff at Personal Caregiving Services at 832-564-0338. Providing Care in Houston, Bellaire, West University Place, Katy, and Sugar Land and the surrounding areas.
Sources:
https://www.usfa.fema.gov/prevention/outreach/older_adults.html
https://www.sunelectrician.com/blog/signs-to-replace-smoke-detector/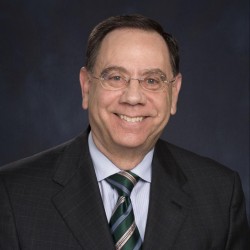 Latest posts by Sid Gerber
(see all)