4 Home Items Seniors Should Get Rid Of
Seniors that decide to stay in their family homes as they get older should go through their old possessions, pieces of furniture, and other items that are cluttering up their home and get rid of outdated items that are no longer useful. Some of them could be downright dangerous to seniors as they get older. Making a family home safe for seniors as they enter the next phase of their lives can be a little daunting, but in-home care can help. With in-home care seniors will have help sorting through their items and getting rid of things like these four things which seniors could get rid of right now.
Area Rugs
It's true that area rugs do help warm up hardwood and tile floors. And area rugs can help insulate floors in the winter and add color and pattern to rooms. But area rugs are a huge hazard for seniors. Seniors often trip and fall when they catch their feet on a corner or an area rug when an area rug slips and slides on the floor. Seniors need to get rid of the area rugs in their home. To keep the house warm and to provide cushion on the floor wall to wall carpet is the best option. Cushioned non-slip mats are also a good option for seniors to use on their floors.
Furniture With No Purpose
Seniors need to declutter their homes to reduce the risk of falls. Keeping a lot of furniture that serves no purpose just takes up floor space and creates hazards that seniors will need to get around every day. Small side tables that no one ever puts anything on should go. So should shelving units that still have magazines on them from ten years ago. And anything that hasn't been actively used in a year. If your senior parent doesn't want to get rid of their furniture and other items they can be places in a storage facility until your senior parent is ready to get rid of them.
Stair Runners
Seniors should not have stair runners on the stairs in their home. Stair runners make stairs even more dangerous for seniors, who can easily slip and fall even without the stair runners. If you're worried about your senior loved one falling on the stairs and you want to have more protection for them have wall to wall carpet installed on the stairs so that the entire stair is covered and the rug is not capable of sliding around on the stair.
Traditional Bathtubs
Seniors may enjoy a bath, but getting in and out fo the bathtub to shower can be difficult and dangerous for seniors. Old-fashioned bathtubs that have a very high edge are a big fall risk for seniors. A walk in shower with a small ledge to contain the water is a much safer way for seniors to shower. It's a good idea to replace any old bathtubs in a senior's home with a walk-in tub or a walk-in shower.
If you or an aging loved one are considering In-Home Care in Sugar Land, TX, contact the caring staff at Personal Caregiving Services at 832-564-0338. Providing Care in Houston, Bellaire, West University Place, Katy, and Sugar Land and the surrounding areas.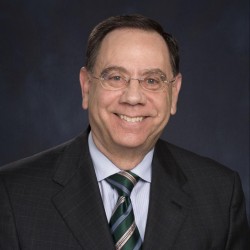 Latest posts by Sid Gerber
(see all)