5 Ways To Make Aging in Place Safe For Seniors With Alzheimer's Disease
If your senior loved one has Alzheimer's then you are probably very concerned with your senior's safety at home. Staying at home in a place that is familiar to them can be very helpful for seniors with Alzheimer's, as long as precautions are taken to keep them safe. Modifying their homes to keep seniors safe is something that most families can do on their own with only a little bit of professional alarm. Some of the things you can do to help make aging in place safe for your senior parent are:
Door Alarms
If your senior loved one with Alzheimer's has started to wander from home or tries to exit the home often make sure there are alarms on all the doors. You can set the alarms to notify you on through your phone if one of the doors is opened so that you will always know if your senior has left the home. You may only need to set the alarms at night, or have a home care provider set the alarms when they leave for the day. But all of the doors should be have alarms.
Smart Devices
Smart devices like wireless cameras and voice home assistants and smart plugs have made it much easier for family caregivers to protect their senior loved ones and keep them safe at home. Use smart plugs for the lights, the heat and air conditioning, and appliances like the toaster oven so that you can check to see if they are on and turn them on with an app on your smart phone. No more worrying if your senior loved one left the stove on or the coffeemaker because you can check for yourself and turn them off if necessary. Wireless cameras allow you to see and interact with your senior loved one. And smart sensors on faucets will ensure that your senior loved one doesn't leave the faucet running.
GPS Tracker
Your loved one should always wear a GPS tracker in case they leave the house and wander. You can use a device like a fitness tracker that goes on the wrist like a watch or you can give them a GPS tracker that hangs around their neck but seniors with Alzheimer's should be wearing GPS trackers always so that you will always be able to locate them.
Alert The Neighbors
Let the neighbors know that your senior parent has Alzheimer's so that if the neighbors notice your loved one wandering outside or see anything that looks out of place, they know to call you right away.
24 Hour Care
24-home care may be the best option for your senior loved one. If you can be there during the day but not at night having 24-hour home care providers, come in to stay the night with your senior loved one may be the best way to keep them safe when you can't be there. 24-hour home care providers can also give you some respite care when you need a break.
If you or an aging loved one are considering 24-Hour Home Care in Tanglewood, TX, contact the caring staff at Personal Caregiving Services at 832-564-0338. Providing Care in Houston, Bellaire, West University Place, Katy, and Sugar Land and the surrounding areas.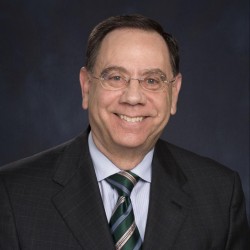 Latest posts by Sid Gerber
(see all)