Be Prepared for Any (Realistic) Disaster: Senior Safety Tips for the Home
Disasters can strike at any time. For an aging senior, safety at home can be compromised in many ways, including through natural disasters. Whether it's due to a hurricane, tornado, excessive rain that leads to flash flooding, high heat, extreme cold, or anything else, it is important to be prepared.
Unfortunately, not many people actually have a plan in place to deal with certain disasters. It might be a weather-related emergency. It could be a family emergency. It might even be something else, like the furnace breaking down in the house in the middle of a cold streak during winter.
Whatever the potential disaster, the more prepared you are, the safer you can be. For an aging senior, though, safety is compromised in many ways. Below are a few tips that can help an elderly person — either yourself or a loved one — be a little bit safer when disaster strikes.
1. Rely on medical alert devices.
It doesn't have to be a tornado or hurricane lashing the stores nearby, but perhaps a medical emergency that leads to a serious situation. Medical alert devices have been around for decades, but how many seniors actually use them regularly?
For any senior who is living alone especially, relying on a medical alert device could be a life-saving choice. In the event something doesn't feel right, there's tightness in the chest, they suddenly suffer dizziness or extreme headaches, and they can't get to the phone, they can depress a simple button or even pull on a chain on a necklace they are wearing or even a bracelet to alert emergency services to start making their way to them.
2. Have phone numbers handy.
Today, sadly, most people couldn't recite most of the phone numbers of family and friends. That's because those numbers are stored in our phones. We don't really need to memorize them. However, many seniors still remember some key phone numbers they call often, but what about other numbers?
What about the police department? The fire department? The hospital? Their primary doctor? What about family and friends?
Does the senior have these numbers written down somewhere? That can be incredibly useful in the event of an emergency, especially when a phone is no longer an option.
3. Know the evacuation routes in your area.
Depending on where the senior lives, there may or may not be evacuation routes for emergencies. If there are, the senior should have at least a pretty good idea where those evacuations are and where they go.
4. Know where the shelters are in the area.
Along with understanding the evacuation routes, a senior should have a pretty good understanding about shelters in their community. It might be the local school, a senior center, or other location that is a strong building and has plenty of personnel to support those who need a little extra assistance.
5. Grab bars.
Grab bars can be extremely beneficial at helping aging seniors get into and out of the shower or tub. Just like home care assistance, grab bars can potentially keep elderly men and women safer.
For an aging senior who lives alone, also don't neglect the importance of home care assistance, even if there is not a specific need for their health just yet. It may only be a matter of time before it becomes necessary.
If you or an aging loved one are considering In-Home Care in Katy, TX, contact the caring staff at Personal Caregiving Services at 832-564-0338. Providing Care in Houston, Bellaire, West University Place, Katy, and Sugar Land and the surrounding areas.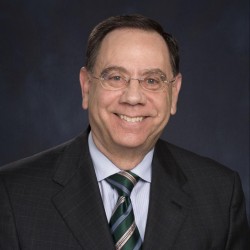 Latest posts by Sid Gerber
(see all)