Can You Help Take Care of Your Elderly Loved One if They Have Parkinson's Disease?
The majority of Parkinson's disease diagnosis occurs in people over 60. Studies show that only about 4% of people under 50 are diagnosed with the disease. This disease affects the nervous systems. It can affect your elderly loved one's movements and speech. Eventually, they won't be able to care for themselves. Here is some important information about Parkinson's disease, so you can help your elderly loved one if they have the disease.  
What are the Parkinson's Disease Signs You Should Know About?
There are many signs you should know about when it comes to Parkinson's disease. First, you should know that this disease is often overlooked by medical professionals. They often think a person is just showing signs of aging instead of having the disease. Some signs you should know about include the following: 
Tremor in hands

 

Inability to smile

 

Unable to frown

 

Some people feel an overall weakness in their bodies

 

Some people have trouble with smell (it is important to understand that many things can alter your loved one's sense of smell like having the flu or cold but these things fade within a short amount of time) 

 
These signs are indicators of early-onset Parkinson's disease. It is important to speak with a medical professional if you notice your elderly loved one experiencing any of these signs. You can have your elderly loved one's caregivers bring them to the doctor if needed.  
What do you need to know about Parkinson's Disease progression? 
Anyone can get Parkinson's disease. The disease has even affected many celebrities who have gone public with their struggles during their illness. Learning about the stages of the disease can help family caregivers to assist their loved ones in a better way. These stages include the following:  
Stage 1 – The initial stage

 

Stage 2 – Symptoms get worse

 
Stage 3 – (Mid-stage) loss of balance and slowness of movements

 

Stage 4 – Symptoms become severe 

 

Stage 5 – Debillating stage

 
Family caregivers should speak with a medical professional to get information regarding all the stages of Parkinson's. If you do this, then you can be prepared for what lies ahead for your elderly loved one. 
What do you need to know about taking care of someone who has Parkinson's Disease? 
If your elderly loved one has advanced to the later stages of Parkinson's disease, you probably have been worried about how you will continue to care for them. The final stages of Parkinson's can be difficult for both the family and the patient. However, you should know there are many resources available that can assist you and your elderly loved one during this time.  
Conclusion 
It can be encouraging to know that many people with Parkinson's have found ways to continue living and enjoying activities for some time. It is also very important to understand that you can help take care of your elderly loved one if they have Parkinson's. If you need support please reach out to others for assistance.  
If you or an aging loved one are considering caregiver services in Sugar Land, TX, contact the caring staff at Personal Caregiving Services at 832-564-0338. Providing Care in Houston, Bellaire, West University Place, Katy, and Sugar Land and the surrounding areas. 
Sources 
https://www.nia.nih.gov/health/parkinsons-disease 
https://www.ninds.nih.gov/Disorders/All-Disorders/Parkinsons-Disease-Information-Page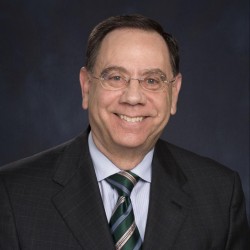 Latest posts by Sid Gerber
(see all)