Common Misconceptions Regarding Dementia
 You will learn the truth of what happens daily in your loved one's life and what happens as this disease progresses. With that being said, you might be expecting different things to happen due to the misconceptions that you have regarding this disease. You aren't the only one, so don't feel alone. Just about everyone has some misconception regarding dementia. However, learning more about the common misconceptions about dementia can help you to be more prepared for caring for your elderly loved one.  
It Happens to Everyone as They Get Older
One of the most common misconceptions that many people have regarding dementia is that it happens to everyone as they get older. Not everyone gets dementia. For instance, just because your elderly loved one has it, that doesn't mean you and everyone else in your family will get it, as well. Age is one of the factors for dementia. However, the majority of people don't get dementia. There are other factors that cause this disease and it is not a normal thing that happens.  
Everyone Who Has This Disease Becomes Violent and/or Aggressive 
You might believe that everyone who has this disease becomes violent and/or aggressive. However, this isn't true. Dementia doesn't affect everyone the same way. Yes, there are some people who are diagnosed with dementia that do get violent or aggressive later in the disease. There are numerous causes for violence and aggression in dementia. People with dementia might be frightened because they are losing their memory. They might be scared of their surroundings because they don't recognize where they are at. However, becoming violent and/or aggressive does not happen to everyone who has this disease. 
Those Who Have Dementia Don't Understand Anything 
There are some people who believe that those who have dementia don't understand anything. While the people who have this disease, do experience memory loss and other cognitive declines, that doesn't mean they can't understand anything. For instance, when someone with this disease starts forgetting how to speak, they can still read your body language. Someone with this disease generally isn't completely lost as to what is going on.  
Conclusion 
These are some of the common misconceptions regarding dementia. If you are confused about what happens with this disease, don't be afraid to talk to your elderly loved one's doctor or senior care providers. They can help you to better understand what is going on or what might happen as the disease progresses into its further stages.  
If you or an aging loved one are considering Senior Care in Tanglewood, TX, contact the caring staff at Personal Caregiving Services at 832-564-0338. Providing Care in Houston, Bellaire, West University Place, Katy, and Sugar Land and the surrounding areas. 
Sources 
https://www.ncbi.nlm.nih.gov/pmc/articles/PMC4032087/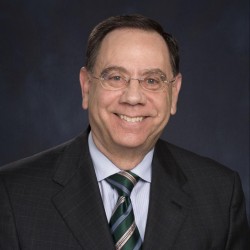 Latest posts by Sid Gerber
(see all)