Coping with Boundaries as a Caregiver
Setting boundaries and then enforcing them for yourself and others is going to help you to be a much more efficient caregiver. It's tough to maintain your boundaries, though, especially when you feel as if you should be doing certain things for your senior. 
Boundaries Protect Priorities and Preferences
Boundaries are an essential part of all relationships because they are a form of protection for the preferences and priorities that you value in your life. When you don't have boundaries in place, you may find that you're not able to adhere to your own priorities. A big example is when you end up spending your spare time doing things for other people when you really need that time for rest and recuperation. There are other situations, too. 
Sort Out Your Priorities as a Caregiver 
The first step in holding appropriate boundaries for yourself is to know exactly what your priorities are. Until you know what those non-negotiable spaces are, you're not able to protect them very well. If your career is a priority, you need to acknowledge that. Likewise with your health, your ability to get the sleep you need, and anything else that allows you to be a better caregiver. 
Learn to Say No When No Is What You Mean 
Lots of people, caregivers in particular, say yes to something when they really mean no. The problem with that is you're agreeing to do something you don't want to do and that is going to take time and energy away from the things that you do want and need to do, also known as your priorities. Start saying no when that's what you really mean. That's the fastest way to start protecting your boundaries. 
Get Some Extra Help in Place 
Just because you can't help your senior with a specific situation that doesn't mean she doesn't need the help. When you can rely on home care providers to handle the needs that you're not able to fulfill for your senior, that gives you the time and the energy that you need to be able to handle what you can take care of for her. That's what boundaries are ultimately about, anyway. 
When you're neglecting or overstepping your own boundaries, you're going to feel it. You may find yourself feeling resentful, guilty, or angry about caregiving duties. That is your signal that you need to examine your boundaries and how well you're holding them for yourself.  
If you or an aging loved one are considering Home Care in Houston, TX, contact the caring staff at Personal Caregiving Services at 832-564-0338. Providing Care in Houston, Bellaire, West University Place, Katy, and Sugar Land and the surrounding areas.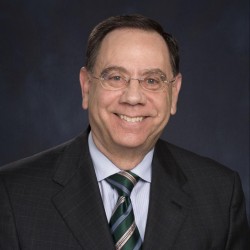 Latest posts by Sid Gerber
(see all)