Do Seniors Aging in Place Need In-Home Care?
Most seniors will say that they intend to live at home as they get older. It's easy to understand why seniors would want to stay in comfortable homes where they feel settled and safe as they get older. Many seniors live in the homes where they raised their families and have a lifetime of memories, but as they get older, some tasks will become more difficult. Getting older means that seniors may have mobility problems, balance issues, trouble gripping things, and other age-related changes in their ability to live alone. In-home care for seniors can help seniors at all stages of aging so that they can live in the home where they are happy as they get older.
Personalized Care For Every Senior
In-home care allows seniors to receive personalized care that is tailored to their individual needs and preferences. Caregivers can provide assistance with activities of daily living (ADLs) such as bathing, dressing, meal preparation, medication reminders, and mobility support, all while respecting the seniors' dignity and privacy. No matter what challenges a senior is facing in-home care can help them live independently.
Companionship To Fight Loneliness
Loneliness and social isolation are reaching epidemic levels for seniors. In-home caregivers not only assist with physical tasks but also provide companionship and emotional support. Having a caring presence can help combat feelings of loneliness and improve seniors' mental and emotional well-being.
Preventing Falls At Home
Home safety is essential for seniors, as falls and accidents can lead to serious injuries. In-home caregivers can assess the home environment, identify potential hazards, and implement safety measures to prevent falls and ensure a secure living space for seniors.
Helping Seniors Manage Medication
Seniors may have multiple medications to manage, and keeping track of dosages and schedules can be overwhelming. In-home caregivers can help seniors organize and take their medications properly, reducing the risk of medication errors and improving overall health outcomes.
Helping Seniors Manage Their Weight And Get The Right Nutrition
Proper nutrition is crucial for seniors' health, but some may face challenges with meal preparation and cooking. In-home caregivers can plan and prepare nutritious meals that align with seniors' dietary needs and preferences, ensuring they maintain a balanced and healthy diet.
Getting Seniors Where They Need To Go
For seniors who no longer drive or have mobility issues, transportation can become a real challenge. Seniors may skip appointments or not shop when they need to if they don't have reliable transportation or they can't drive any longer. In-home caregivers can provide transportation services, ensuring seniors can attend medical appointments, run errands, and engage in social activities outside the home.
Respite for Family Caregivers
Many seniors receive care and support from family members. However, caregiving can be physically and emotionally demanding. In-home care services offer respite for family caregivers, allowing them to take breaks and attend to their personal needs while knowing their loved ones are in capable hands.
Chronic Condition Management
Seniors with chronic health conditions, such as diabetes, heart disease, or dementia, may require ongoing medical support and assistance. In-home care providers can work with healthcare professionals to manage these conditions effectively and monitor seniors' health regularly.
Transition of Care
In-home care can be beneficial during transitions, such as after a hospital stay or surgery. Caregivers can help seniors with the recovery process, ensuring they follow post-treatment instructions and receive the necessary support at home.
If you or an aging loved one are considering In-Home Care in Tanglewood, TX, contact the caring staff at Personal Caregiving Services at 832-564-0338. Providing Care in Houston, Bellaire, West University Place, Katy, and Sugar Land and the surrounding areas.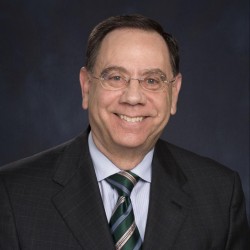 Latest posts by Sid Gerber
(see all)