Do You Know the Benefits of Hiring Personal Care at Home Attendants?
As your mom ages, she struggles to take care of herself. Her doctor recommends personal care at home, but you're not sure what that does and doesn't cover. What are the benefits of hiring personal care attendants?
She Doesn't Have to Shower On Her Own
When your mom's joints ache or her stamina is diminishing, the risk of falling in the shower heightens. Even if she has a shower chair and uses it, getting in and out of the slippery shower area increases the chance she'll slip and fall.
With a caregiver's help as she steps in and out of the tub or shower stall, she won't fall. She has the support she needs to stay on her feet.
Once she's showered, your mom can have her personal care attendant help her apply moisturizer, dry off, and get dressed. If she needs her toenails trimmed before putting on her socks, personal care services cover nail care, too.
Her Caregiver Reminds Her to Use the Toilet
Often, the urges come a little too late with your mom. She ends up rushing to the bathroom, which is resulting in an increased number of UTIs or accidents. Hire personal care attendants to help her remember to go to the bathroom throughout the day.
If she needs help cleaning up when she's gone to the bathroom, her caregiver can help out. Your mom's caregiver can also help her change clothes and clean up if she does have an accident or her incontinence pad or underwear leaks through.
She Has the Help She Needs With Oral Care
Arthritis in the finger joints impacts how well you can hold a toothbrush or dental floss. If your mom can't brush her teeth properly, a home care aide can help out. Her personal care attendant can brush her teeth, floss them after, and apply lip balm when she's done if her lips seem to be dry.
If your mom wears a bridge or dentures, her caregiver can help her take care of them. She has a caregiver to help her find the cleaning tablets, read the directions, soak her dentures long enough, and clean them before putting them back in her mouth in the morning.
She's Not Dependent on You
Have you asked your mom what she thinks? You might want to help her, but that may distress her. Relying on your children, even if they're capable adults, is tough. Do what you can to ease her frustration and discomfort.
Often, that means hiring a professional caregiver to help with more intimate tasks like showers, oral care, and toileting. She might be okay with you helping her eat a meal, but she draws the line at you seeing her in her most vulnerable state.
Once you know what services your mom needs, call an agency. You'll discuss prices for personal care at home and what it takes to get started.
If you or an aging loved one are considering Personal Care at Home in Houston, TX, contact the caring staff at Personal Caregiving Services at 832-564-0338. Providing Care in Houston, Bellaire, West University Place, Katy, and Sugar Land and the surrounding areas.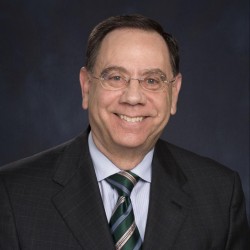 Latest posts by Sid Gerber
(see all)