Does Your Senior Have a Plan for Managing Incontinence?
Millions of people deal with incontinence every day, but that doesn't make it an easy topic to bring up with your senior. Whether you've noticed an odor or some other signs that your senior might be having trouble with incontinence, it's important to have a loving conversation with her about what she's experiencing. You can do a lot as her family caregiver to help her to manage this difficult health situation.
Don't Ignore the Problem
Embarrassing issues like incontinence are all too easy to brush aside. Your senior may not want to talk about it and you might not know how to bring the topic up with her. Try to think about how you would feel and approach the conversation as gently as you can. Lead with your concern for your senior's health and well-being, because that is truly the most important aspect of this conversation.
Loop in Her Doctor
If your elderly family member hasn't already talked to her doctor about her incontinence issues, now is the time to do so. It might be a lot easier for her to do once you and she have talked openly about what is going on. Your senior's doctor can help to rule out possible medical causes and may even find the answer for what is happening. If the situation can be resolved, that's a solid answer right from the start.
Follow the Care Plan Her Doctor Recommends
Whatever your senior's doctor recommends, it's important to follow that plan closely. For some people, spicy foods and carbonated drinks irritated the urinary tract, leading to incontinence problems. For others, there might be other triggers or concerns. By giving her doctor's plan a solid try, your elderly family member is going all out to try to address the possible causes and give herself some relief.
Remember This Isn't a Terrible Problem
As awful and embarrassing as your senior might find this problem to be, it isn't the end of the world necessarily. There are way more tools and supplies now to help people cope with incontinence than ever before. That means that with a little bit of patience, your senior can find exactly what she needs in order to keep living the life that she wants to live, even if she can't cure her incontinence completely.
Get Some Home Care Assistance
Health issues like incontinence are always easier to manage with help. Senior care professionals are experienced in helping with all sorts of situations, including managing incontinence. Home care assistance can help your senior to stick with bathroom schedules, remember to eat and drink at the right times, and clean up when and where necessary. All of this assistance means that the burden isn't on your elderly family member alone to manage the tasks that come with incontinence. 
Knowing that she isn't alone can be a huge relief for your senior. Incontinence doesn't have to keep her at home and inactive at all. Your elderly family member can still live a very full and happy life, no matter what happens with her incontinence.
If you or an aging loved one are considering

Home Care Assistance in Tanglewood

, TX, contact the caring staff at Personal Caregiving Services at 832-564-0338. Providing Care in Houston, Bellaire, West University Place, Katy, and Sugar Land and the surrounding areas.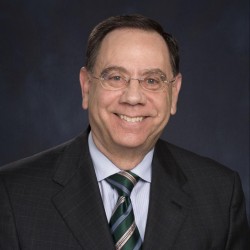 Latest posts by Sid Gerber
(see all)