Effective Chair Exercises For a Senior Citizen
All adults should aim for 30 minutes of moderate exercise per day. Ideally, older adults want to exercise at least five days per week, though all seven are even better. When senior citizens struggle with mobility issues, getting up and walking around is impossible. Chair exercises are just as effective.
Chair exercises provide aging adults with a way to stretch the muscles from the safety of a chair. Here are some of the best chair exercises for a daily workout.
Jumping Jacks
To get the heart pumping, jumping jacks are a great chair exercise. They're not done the same way as traditional jumping jacks. Have your parents sit in the chair with their feet on the floor and arms at their side.
For the jumping jack, they'll raise their arms to the ceiling. As your parents do that, they also lift their legs as high as possible and spread them into a V. After returning their arms and legs to the starting position, they repeat this exercise 10 times.
Leg Lifts
Stretch the muscles in the legs from a seated position by lifting one leg straight out and lifting it as high off the ground as possible. Point the toes and roll the foot to stretch the ankle muscles. Lower that leg and switch to the other. Your parents should repeat this 10 times with each leg.
Shoulder Presses
From a seated position, your parents want to raise their arms so that the hands are shoulder-height. The idea is to look like a football goalpost. From there, they raise their hands to the ceiling, straightening the elbow as the arm goes up. Once fully stretched, they return to the original position and repeat 20 times.
If your parents have hand weights, it helps build muscle. If they don't, they could use a hardcover book or a small bag of rice.
Sit-Ups
Two of the most important movements are standing from a seated position and sitting down from a standing position. Sit-ups work on the leg muscles that are used to do these two movements.
Have your parents sit down in the chair and use the back of another chair or walker to support them as they stand up. Reverse the movement and have them sit down. Repeat this chair exercise a dozen times.
Could your parents use encouragement while they work out? If you can't leave work and make sure they do their chair exercises, it's time to look into home care. Caregivers can stop by, help them complete each exercise, and even work out with them.
If your parents feel included in an activity, they're more likely to look forward to doing them each day. Call a home care agency and schedule caregivers for companionship.
If you or an aging loved one are considering a Caregiver in Sugar Land, TX, contact the caring staff at Personal Caregiving Services at 832-564-0338. Providing Care in Houston, Bellaire, West University Place, Katy, and Sugar Land and the surrounding areas.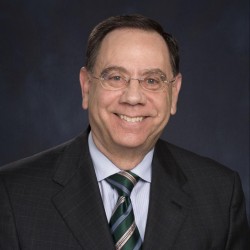 Latest posts by Sid Gerber
(see all)