Enjoyable Activities for Seniors with Limited Mobility
It is essential for seniors with restricted mobility to participate in activities they enjoy to maintain their overall health and high quality of life. However, with their restrictions, they need support from loved ones and senior home care to make the most of their situation. The following are activities that have been adapted specifically for older adults who may have physical limitations. Consider introducing seniors to a few of these activities to increase their overall functioning and emotional health.
Arts and Crafts Activities
Participating in arts and crafts can be a fantastic opportunity to express their creative side. Painting, drawing, knitting, and making collages are all pastimes that seniors can enjoy. These activities provide an outlet for creative expression and a feeling of achievement. Also, arts and crafts are a great way to involve younger family members.
Listening to Audiobooks or Reading Books
Listening to audiobooks and reading books can take seniors to new realms and provide them with more cerebral stimulation and opportunities for inventiveness. Reading is a great way to unwind and keep their mind active at the same time. In addition, mental stimulation is thought to be a key aspect of reducing cognitive decline.
Playing Games and Puzzles
Seniors can have fun with a variety of puzzles, such as jigsaw puzzles, crossword puzzles, and Sudoku puzzles. In addition, board games, such as Scrabble, chess and card games, are ideal for anyone interested in cognitive stimulation and social engagement.
Gardening
Adapted gardening activities, such as growing in containers or raised beds, can offer seniors with mobility issues a sense of accomplishment as they tend to the plants. The senior home care team can help seniors determine what adapted supplies they need, such as long-reaching tools, as well as what things they want to plant.
Virtual Traveling
Your senior loved ones can now can travel the world without physically leaving their homes, thanks to technological advancements. They can explore museums, historical places, and natural wonders, all from the comfort of their couch. Loved ones and senior home health aides can assist by troubleshooting technology and offering websites that provide the best opportunities.
Mindfulness and Meditation
Regularly engaging in mindfulness and meditation practices can assist seniors in better managing stress and enhancing their emotional well-being. Finding guided meditation sessions specifically targeted at older adults online is simple, especially with the help of their support team.
Learning Online
Seniors have access to a vast array of online courses that may be personalized to their interests. These include topics such as history, art, languages, and even the fundamentals of technology. This helps keep their minds active and gives them a sense of accomplishment when they gain new knowledge due to their studies.
It is essential to emphasize the necessity of basing one's choice of activities on their own preferences, interests, and capacities for physical activity. In addition, make certain that the setting is both secure and pleasant in order for these activities to take place. Despite their limited mobility, seniors can still pursue activities that bring them joy with the help of family members and senior home care.
If you or an aging loved one are considering Senior Home Care in West University Place, TX, contact the caring staff at Personal Caregiving Services at (832) 564-0338. Providing Care in Houston, Bellaire, West University Place, Katy, and Sugar Land and the surrounding areas.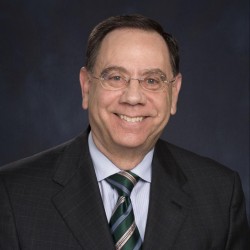 Latest posts by Sid Gerber
(see all)