Five Home Safety Tips for Seniors with Vision Trouble
Vision changes can be both subtle and scary for your aging family member. Often people don't realize at first how much their vision has changed, simply because they're losing that functionality a little bit every day. Keeping up with home safety for your senior can help her to avoid injuries.
Improve Lighting with Adjustable Lamps
Adjustable lamps allow your senior to add more light where she needs it most. They're also easy to change in terms of brightness, either because of the types of bulbs used in them or because they have adjustable brightness settings. All of that can make a big difference for your senior.
Use Contrasting Colors Wherever Possible
Contrasting colors help different items to stand out for your senior. That's especially helpful when items are layered on top of each other, either horizontally in the case of things like area rugs on flooring or vertically, like when walls are different colors. This can help your senior to notice where a doorway is, for instance, much more easily.
Paint the Handrail in a Stairway a Different Color
Building further on the use of contrasting colors, you may want to use that tip in other locations, like in stairways. Painting the handrail a contrasting color to the wall helps it to be more visible. You might also want to do things like put brightly colored tape along the edge to make it stand out more.
Mark the Edge of Stair Treads with Bright Tape
Stairs are a dangerous spot for people with vision issues. Again, contrasting colors can help to make them a little safer. Take brightly colored tape and run it along the edge of each tread. This helps to make the edges much more obvious for your senior. It can also help if that tape is not just brightly colored, but also reflective.
Talk to Your Senior about Other Changes as Her Vision Changes
Depending on the vision challenges your senior is facing, she may have more changes coming her way sooner than you think. Talk with your elderly family member about what modifications help her and which ones she might like to try. Sometimes if you understand the problems she's experiencing, that can help you to find solutions.
Having a caregiver around more often can be a huge help for seniors with vision trouble. They can assist your senior without making her feel as if she can't do things on her own.
If you or an aging loved one are considering caregiver services in Sugar Land, TX, contact the caring staff at Personal Caregiving Services at 832-564-0338. Providing Care in Houston, Bellaire, West University Place, Katy, and Sugar Land and the surrounding areas.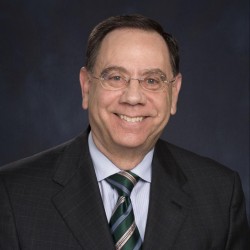 Latest posts by Sid Gerber
(see all)