Four Ways to Deal with Stress Now
Managing your stress is probably one of the most important aspects of being a caregiver. That might seem backward, but if you're not managing your own stress levels well, it's going to be really difficult to get any important work done for your elderly family member. Taking care of you is going to help you to take care of her. 
Reach out for Help Now
It feels like you're all alone when you're a caregiver and things aren't going well. The good news is that there's more help out there than you might expect, you just have to reach out for it. Elderly care providers are just one example. They can help you and your senior with tasks that have become difficult, like personal care tasks or household tasks. Sometimes these difficulties can sneak up on you, making life more difficult than it really has to be. 
Take Respite Time 
Respite time matters way more than most caregivers believe. This is a big way to deal with stress before it gets to the boiling over point. It's also a crucial part of taking care of yourself as someone who is important in the caregiving process. If you're still resisting the idea of taking time for yourself, it's a good idea to really examine why so that you can find a way to take care of yourself and your senior. 
Try out a Variety of Different Solutions 
One solution doesn't necessarily fit every situation. You and your senior may need to experiment a bit and find the solutions that work best for her and for you. Over time, different situations may require different techniques, too. What matters the most is that you're trying whatever you can to address the things that stress you out the most. 
Focus on Your Own Well-being 
It's never a bad thing for caregivers to focus on themselves for a bit. If you're not taking care of your own health and your own needs, it's a lot more difficult for you to be the caregiver that you need and want to be. Relying on help and managing your stress are two ways that you can start to ensure that you're doing as much as you can to stay healthy. 
Ignoring stress is not going to get it to go away. If anything, that's a recipe for making stress balloon up even larger. You have to take proactive steps so that you can spend your energy and your time wisely. 
If you or an aging loved one are considering Elderly Care in Tanglewood, TX, contact the caring staff at Personal Caregiving Services at 832-564-0338. Providing Care in Houston, Bellaire, West University Place, Katy, and Sugar Land and the surrounding areas.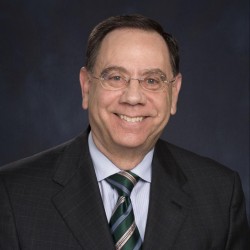 Latest posts by Sid Gerber
(see all)