Helping Your Elderly Loved One Adjust to Home Care Assistance
Have you recently decided to get home care assistance for your elderly loved one? If so, has your elderly loved one been a little hesitant to accept the help the elder care providers are trying to give them? This happens with many elderly people. The good news is there are ways to help your elderly loved one see that home care assistance can benefit them. Keep reading here to find out how you can help your elderly loved one to adjust to home care services.
Starting Smaller
Has your elderly loved one already pushed a little back on the idea of home care? If so, it may be a good idea to start smaller. For example, if you had elder care services set up for 5 days a week, maybe you can start with 2 days a week. Your elderly loved one might just be nervous about people they don't know coming into their home. They may be unsure of how the home care providers will treat them. Once they see that everything will be alright, they may be more open to receiving home care assistance.
Preparing for Home Care Assistance
Another way that you can help your elderly loved one to adjust to home care assistance is to prepare for the services. For example, if the elderly care providers are going to help your loved one with home chores or food prep, you can have them come over while you are there. The home care providers can show your elderly loved one what they will do. Another way to prepare your elderly loved one for these services is to have them call the senior care providers themselves, if possible. They can let the providers know what they need or want help with. This way, they don't feel that someone is just going to come into their home and start taking over.
Asking Questions
Your elderly loved one might adjust better to home care assistance if they ask questions. You should sit down and talk to your elderly loved one. Have them write down their questions about home care (or you can do this for them). Then, you can talk to the agency that will be providing the services to get the answers your elderly loved one would like to have. The more answers they get, the more comfortable they will likely be with the services.
Conclusion
Are you getting home care assistance for your elderly loved one? If so, the tips above can help them to better adjust to these services. If your elderly loved one has any other concerns about receiving help, you can always call to get the answers they are looking for.
If you or an aging loved one are considering Home Care Assistance in West University Place, TX, contact the caring staff at Personal Caregiving Services at 832-564-0338. Providing Care in Houston, Bellaire, West University Place, Katy, and Sugar Land and the surrounding areas.
Sources
https://www.nia.nih.gov/health/aging-place-growing-older-home
https://www.pbs.org/newshour/health/dont-want-move-hiring-home-help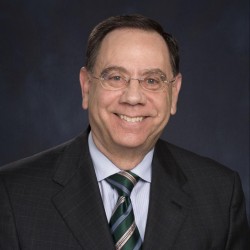 Latest posts by Sid Gerber
(see all)