Home Care Assistance Helps Prevent Seniors With Dementia From Getting Lost
One of the biggest worries loved ones have about seniors with dementia is that they will leave the house and get lost. This worry may subside when loved ones work with home care assistance to create an environment that prevents this from happening. Following the advice below, loved ones can keep seniors safe while preserving their dignity.
Talking with the home health team, medical providers, and seniors about concerns is essential. Involving seniors in the care plan will help them feel valued rather than controlled.
Consider House Alarms
Many options exist to alert loved ones when seniors move about or leave their homes. This includes audio and video monitors, floor mat or bed/chair pad alarms, and motion-sensor alarms. Some of these devices are made specifically for people with dementia. Even a simple light under the bed that turns on when someone moves can let loved ones know when seniors get out of bed. These alarms also help the home care assistance team monitor seniors better.
Make Alterations to Exit Doors
Use door-lever safety locks or key safety covers to make it harder to open doors. Loved ones can place deadbolt locks in places that are harder to see, like above eye level or below the "normal" placement, to ensure that seniors can't utilize them. Installing door guards or locks that stop the door from opening might also be beneficial.
With home care assistance, loved ones can ensure seniors can leave when needed, despite the altered exits. Discuss options with the home care team to create the best possible plan.
Make Sure Seniors Are Easily Identifiable
It's a good idea to have multiple forms of ID with emergency contact numbers for seniors in case one form is taken away or lost. Loved ones might consider ID wristbands, necklaces, or watchbands. Another idea is to put their identification information inside their clothes, wallet, or phone. Ensuring the information is up-to-date is critical.
Consider GPS Trackers
If loved ones have a smartphone, make sure it has a GPS for tracking. Other smartphone apps, such as Life360 Family Locator and Glympse for Auto, help loved ones keep track of family members in real time. Other trackers can be put on clothes, keys, wallets, and cars.
Develop a Plan for Seniors to Get the Physical and Mental Activity They Need
Seniors with dementia need physical and mental stimulation. With home care assistance, seniors are encouraged to move daily by walking around the block or participating in workout videos. Loved ones can also ensure mental activity with continued socialization and transportation to meet with friends or participate in support groups.
Remember that seniors with dementia can have very different abilities and needs. Unfortunately, safety concerns only increase as dementia worsens. Thinking about seniors getting lost or hurt isn't something anyone wants to do, but it is important to create a plan. Home care assistance ensures loved ones have the support they need to provide the best care to their senior loved ones.
If you or an aging loved one are considering Home Care Assistance in River Oaks, TX, contact the caring staff at Personal Caregiving Services at 832-564-0338. Providing Care in Houston, Bellaire, West University Place, Katy, and Sugar Land and the surrounding areas.
Source 1 / Source 2 / Source 3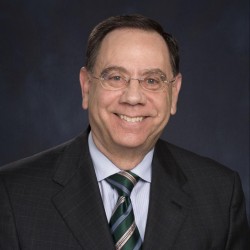 Latest posts by Sid Gerber
(see all)