Home Care Doesn't Have to End After Cancer Goes Into Remission
Learning that your mom or dad's cancer is in remission is a blessing. It's going to bring feelings of relief and joy. Take time to celebrate. After that, gather the family to talk about home care. It doesn't have to end after cancer goes into remission. 
 
Many older adults think of home care as a service that's for those who are ill or have severely limited mobility. It's so much more than that. Home care can help your parents age at home well even if they do many things independently. 
 
Socialization and Companionship

 
Your parents may live hours from friends or family. They may not be close to their neighbors. Caregivers offer companionship. They give your parents someone to socialize with. They have a friend for a game of Scrabble or Yahtzee. They have someone to go to the movies or shopping with. 
 
Reminders 
 
Your parents may not be the most organized people. They may prefer to have a caregiver help them by offering medication reminders, appointment reminders, or scheduling services. 
 
Caregivers can keep track of when your parents need to go to the dentist or doctor. They can schedule appointments and make sure your parents get there on time. 
 
Housekeeping 
 
Even after your mom or dad beats cancer, it may be easier for them to keep having a caregiver who does the cleaning. Caregivers can do the chores that your mom and dad don't love. After beating cancer, it would be a nice treat to never have to mop another floor, scrub the toilet, or wipe down counters again. 
 
Transportation 
 
Maybe your mom and dad don't want to drive anymore. A doctor may have told them it's better to let someone else drive. Transportation is a home care service that benefits seniors. They have a ride to stores, medical offices, friends' houses, and other area services and businesses. 
 
Meal Preparation 
 
Diet is often one of the first things that changes when someone learns they have cancer. Your parents should keep that healthier diet going. Fresh fruits and vegetables, lots of fiber and whole grains, and low-fat dairy are essential. 
 
Caregivers can help with meal preparation. They can cook meals, clean the kitchen after, and eat with your mom and dad if they didn't want to eat alone. 
 
Ask your parents what services they'd appreciate keeping. When you know, you can call the home care agency and arrange them. Remember that you can always add services if they become necessary.
If you or an aging loved one are considering Home Care in West University, TX, contact the caring staff at Personal Caregiving Services at 832-564-0338. Providing Care in Houston, Bellaire, West University Place, Katy, and Sugar Land and the surrounding areas.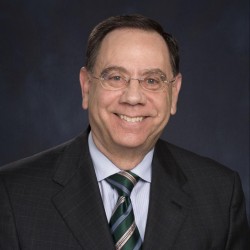 Latest posts by Sid Gerber
(see all)