In-Home Care Helps Seniors Communicate and Connect Through Storytelling
Storytelling is one of the oldest ways of recording history and has a way of bonding people from all walks of life. As seniors age, the act of telling their stories and the benefits they receive from that action is priceless. Whether they talk with their in-home care providers, loved ones, or friends, storytelling improves seniors' communication. It also helps with memory recall, and lifts depression in a way that few other activities can.
Take the time to listen to seniors when they talk, whether the story that's told is old or new. Even better, become an integral part and ask questions that encourage storytelling. The following topics are refreshing and a nice break from the medical and care discussions that might have become the norm.
Open Ended Topics to Discuss With Seniors
Ask seniors about their favorite things, from food to books to music. Be prepared with follow-up questions. Younger generations may enjoy using their phones to search the music or answers, which allows them to engage in conversation.
Be patient with seniors as they recall favorites; some stories might be emotional. It might be a good idea to have a notebook to record the conversations and preserve them for future generations or to read back to seniors if cognitive issues make it difficult to recall the stories. Loved ones can talk with in-home care providers about documenting stories or recording conversations. Additional topics to cover are listed below.
Ask them about growing up – this can include their childhood, parents, things they did for fun in school, pets, first jobs, and more.
Ask about the social climate when they were younger – what were the big topics and struggles?
Ask about things that inspired them – this might be dreams they had or something they wanted to accomplish. Focus on the dreams and goals they succeeded in completing for a more light-hearted conversation.
Ask for advice they received, or want to pass on – this helps seniors feel valued.
Some seniors may enjoy telling stories as they look at old photo albums or memorabilia they have kept through the years. It's important to listen and be engaged while they're talking. Let them go at their own pace, and ask thoughtful questions to continue the flow of conversation.
Benefits of Storytelling for Seniors
Storytelling has valuable benefits for mental health and communication skills and helps seniors feel connected. Other benefits include the following:
Strengthens memories
Decreases social isolation
Increases confidence
Provides a sense of purpose
Increases laughter
Research shows the benefits of storytelling do not need to hinge on specific memories, meaning that seniors with memory loss can still benefit by interacting with loved ones or in-home care providers through activities like looking through photo books and creating stories. Simply asking seniors to tell a story about the picture provided gives them a chance to exercise the creative part of their brain, reaping valuable benefits.
As seniors age, it is essential for them to feel valued and connected. An in-home care provider can support these feelings by encouraging their storytelling and more. In-home care team members can also help seniors remain active with friends and loved ones by assisting them with transportation and communication needed to create additional memories.
If you or an aging loved one are considering In-Home Care in Katy, TX, contact the caring staff at Personal Caregiving Services at 832-564-0338. Providing Care in Houston, Bellaire, West University Place, Katy, and Sugar Land and the surrounding areas.
Source 1 / Source  2 / Source 3 / Source 4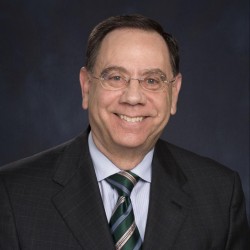 Latest posts by Sid Gerber
(see all)