Is Fear Why Your Senior Won't Stop Driving?
Fear is a huge motivator. It can stop your senior from doing things she should be doing, like walking more. Fear can also keep her doing things that she might not be safe to do any longer, like driving her car. It's important for you to understand why fear might be keeping her behind the wheel. 
A Crisis Could Keep Her Trapped
It's not completely unwarranted for your elderly family member to worry about being stuck in an emergency. Injury and other concerns can all be valid worries. Resolving this fear might be more about convincing her to trust that you and other people who have her back will be there for her if something goes wrong. Develop a system for emergencies and put it in practice. 
She Won't Be Able to Go Anywhere 
Another valid concern might be a worry that without being able to drive, your senior won't be able to go anywhere that she's used to going. Running errands, getting herself to appointments, and even just taking a drive might all be activities that she wants to keep doing. The good news is that your senior can still do all of this exactly when she wants, without having to be the one driving. You just need to have a plan in place for her. 
She'll Spend All of Her Time Alone 
Just because she still wants to be self-sufficient, that doesn't mean your senior wants to be alone a lot more. One of her worries about no longer doing the driving might be that she can't control who she sees and when she sees them. This can especially be true if your elderly family member prefers to socialize in places other than her own home. It's understandable that she doesn't want to feel as if no one remembers she's there. 
She Worries Everyone Will See Her as a Problem 
Your aging family member probably doesn't want to talk about this one but having you and other family members see her and her situation as a problem that you have to fix or to solve might be a bit painful for her. Let her know that you're happy to help her in any way that you can and that you don't see her as a burden. Better yet, prove that to her through your actions.  
Fear shows up in a lot of different ways. For your senior, her fear might be manifesting in stubborn behaviors. Encourage her to let you find a solution, like hiring elder care providers to take over the driving. Having that bit of help could be what she needs to relax about some of these fears. 
If you or an aging loved one are considering Elder Care in River Oaks, TX, contact the caring staff at Personal Caregiving Services at 832-564-0338. Providing Care in Houston, Bellaire, West University Place, Katy, and Sugar Land and the surrounding areas.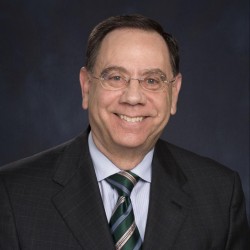 Latest posts by Sid Gerber
(see all)