It's Not Easy for an Elderly Person to Care for Their Spouse, and That's Why Elder Care Is So Vital
Jill never thought she would ever turn her back on her husband of 53 years. She never wanted to. Tom and Jill were high school sweethearts who never looked to anyone else but their spouse, the love of their life. They had supported each other through difficult times, through tragedy, and through joys.
Yet, in their mid-70s, Tom suffered a stroke and needed help just about every day. Jill decided she was going to be his primary caregiver. Even though their children advised them to consider other options, Jill didn't think that was wise.
'What would he think if I wasn't there for him?' was something she thought about when this situation first arose.
At first, it was difficult.
Some people say that in the beginning, things aren't as difficult as they become, but that was not the case with Tom. He needed a lot of physical assistance just to get out of bed and go to the bathroom. There were times when Jill was overwhelmed with the difficult 'jobs' she had to deal with now.
Cleaning soiled bed sheets, helping him get changed after an accident, and just the physical nature of helping somebody else get up from a chair, out of bed, or into and out of the shower was taking a significant toll on her body and life.
Jill thought about elder care options, but she just didn't feel it was the right thing to do. Mostly, it was because she didn't want to be viewed as a failure or somebody who didn't want to take care of the man she loved all her life.
Everyone has their limits.
Jill needed to realize she has limits. Everyone has limits. Jill was trying to push beyond her limits, even to the point of physical exhaustion. In doing so, she wasn't just putting herself at risk, but Tom as well.
Due to the stroke, Tom had lost a significant amount of strength and mobility in the left side of his body. That meant he needed help just to go from one place to the next.
Jill was never a really strong person, but in her mid-70s, she just couldn't continue doing this for much longer. She felt herself getting weaker, her joints getting tougher, and the stress and pressure getting more intense.
That's when she finally relented and looked into elder care options.
There were several options. One was for Tom to move into an assisted living community nearby. But Jill didn't want to let go of him just yet. They both wanted to stay together and even though Jill could move in with him at that assisted living community, the expense was going to be too much.
So, they looked at home care. That turned out to be the most affordable and reasonable option. Jill could continue supporting him as best she could, but having an aide to support him with physical tasks took a great deal of pressure off her and Tom and their marriage and life together.
If you or an aging loved one are considering caregiver services in Meyerland, TX, contact the caring staff at Personal Caregiving Services at 832-564-0338. Providing Care in Houston, Bellaire, West University Place, Katy, and Sugar Land and the surrounding areas.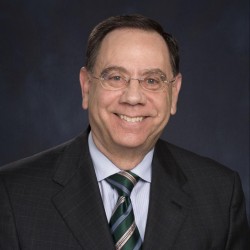 Latest posts by Sid Gerber
(see all)