Managing Diabetes as a Senior
Diabetes is a serious health issue that occurs when your senior's body has trouble maintaining healthy blood sugar levels. Depending on the severity of her diabetes, your senior may not be at a point where she needs insulin yet. Managing diabetes properly can help her to postpone treatments like insulin dependency for longer than she might have thought possible.
Keep up with Home Testing
The best way to manage diabetes is to make sure that your senior is keeping up with home testing. If she's using a continuous glucose monitor, that can help her to avoid having to keep sticking her finger, but she needs to review the data periodically. Keeping a log, either on a smartphone or on paper, helps her to see trends. Your senior may find that it helps to have elder care providers remind her to test her glucose levels.
Get Plenty of Quality Sleep
Lack of sleep has health impacts for everyone, but it can be especially troubling for someone with diabetes. Your senior needs to be consistent with her sleep habits, setting a regular sleep time and wake time for herself. Getting plenty of sleep helps her body to heal overnight and can reduce big swings in blood sugar readings.
Exercise if Recommended
If your elderly family member's doctor recommends that she exercise, it can help her to maintain a healthy blood sugar. Regular exercise can even help her to avoid medications for a longer period of time. The key to consistent exercise is to start out slowly and with an activity that your senior truly enjoys doing. That way she'll want to keep it up.
Adopt Some Dietary Changes
It is highly possible that your senior needs to make some dietary changes in order to make diabetes management easier for herself. That might mean avoiding fast food and other processed foods or it might mean eating on a schedule. This depends greatly on what your senior's eating habits already are. If cooking is difficult for her to do or she finds herself regularly forgetting to eat, then 24-hour home care can make a huge difference for her.
No matter what your senior's challenges are with managing her diabetes, caregivers can help. 24-hour home care can offer reminders and support when the stress of dealing with diabetes gets to be a little too much for your elderly family member to handle on her own.
If you or an aging loved one are considering 24-Hour Home Care in River Oaks, TX, contact the caring staff at Personal Caregiving Services at 832-564-0338. Providing Care in Houston, Bellaire, West University Place, Katy, and Sugar Land and the surrounding areas.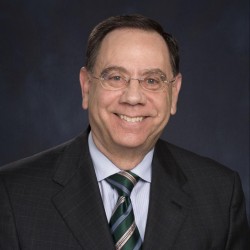 Latest posts by Sid Gerber
(see all)