Must-Know Vitamin Information for the Elderly
Vitamins and minerals are essential for people of all ages. They make our bodies function at its best. It can be difficult keeping track of all the different vitamins and minerals that a person needs in order to stay healthy. In addition, it can be difficult figuring out how to get these minerals and vitamins. If you are caring for your elderly loved one, keep reading to get more information about vitamin needs for senior citizens.
Do older adults need as many vitamins as younger adults?
Studies have proven that a nutritious, well-balanced diet can help a person with the aging process. Unfortunately, even if a person does their best to eat well, they might still have a vitamin deficiency. This is why it is important for family caregivers and/or senior care providers to encourage elderly people in their life to eat foods that are rich in vitamins and minerals. If your elderly loved one has issues eating certain foods, it is best to consult their doctor. The doctor can let you know if your elderly loved one should be taking vitamin supplements.
What are the best vitamins for seniors?
Your elderly loved one may also want to speak with a doctor to ensure their medications don't interact with certain vitamins. During their conversation with the doctor, your elderly loved one might want to get information about specific vitamins. Some of the most common vitamins that many elderly people speak to their doctors about include the following:
Vitamin A
Vitamin B6
Vitamin B12
Vitamin C
These are only a few of the important vitamins a person needs in order to remain healthy. As a family caregiver, you may want to speak directly with your elderly loved one's doctor. This way, you can see what other vitamins your elderly loved one should get each day.
Conclusion
It is essential that your elderly loved one gets the proper vitamins and minerals. Doing this will help improve their health and assist them in living their best life possible. If needed, you can hire senior care providers to make meals for your elderly loved one that are filled with the essential nutrients, vitamins, and minerals. If, at any time, you believe your elderly loved is deficient in a particular vitamin, you can have them tested by their doctor.
If you or an aging loved one are considering Senior Care in Bellaire, TX, contact the caring staff at Personal Caregiving Services at 832-564-0338. Providing Care in Houston, Bellaire, West University Place, Katy, and Sugar Land and the surrounding areas.
Sources
https://www.nia.nih.gov/health/vitamins-and-minerals-older-adults#:~:text=Women%20Age%2051%2B-,If%20you%20are%20age%2051%E2%80%9370%2C%20you%20need%20at%20least,100%20mcg%20(4%2C000%20IU).&text=You%20can%20get%20vitamin%20D,milk%20products%2C%20and%20fortified%20cereals.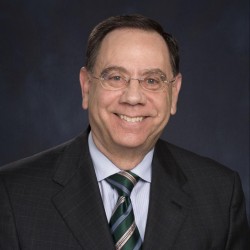 Latest posts by Sid Gerber
(see all)