Personal Care At Home Helps Seniors After A Stroke
When your senior parent comes home after having a stroke they may have some lingering physical effects from the stroke like weakness, limited mobility, or the inability to use an arm or a hand. Even after rehab seniors can still have some difficulty with tasks they used to do easily. It can take months for seniors to fully recover from a stroke. While they are recovering they may need personal care at home. Personal care at home is when a care provider that has training and experience comes in to help seniors  with difficult but necessary tasks like:
Transferring
If your senior parent is unable to use one of their arms or has poor strength in their hands it can be difficult and even unsafe for them to try and get out of bed or into bed at the end of the day. They have a high risk of falling and possibly injuring themselves as a result. But with personal care at home a care provider who has training in how to help seniors of all shapes and sizes safely get into or out of bed will be there to make sure your senior parent doesn't get hurt. 
Showering
Showering is another activity that can be difficult and potentially dangerous for a senior after a stroke. Getting to the bathroom, getting undressed, turning the water on and off, washing their hair and body, and getting safely out of the shower and dressed are all things that could cause a senior to fall or hurt themselves. And while family members may want to help it can be awkward and uncomfortable for a parent to have an adult child helping them with tasks like showering. It's best to have a care provider that has experience helping seniors with delicate tasks help them shower. 
Getting Dressed
Getting dressed can be a challenge for any senior, but it's especially difficult after a stroke. Seniors will need help and the process will go a lot more smoothly when a care provider that has experience is helping them. Your senior loved one will likely feel more comfortable with a care provider helping them while they can't get dressed on their own. 
Hygiene Tasks
Throughout the day your senior parent may need help to go to the bathroom. If they are having mobility difficulties because of the stroke a care provider can help them get out of their chair or off the couch and safely get them to the bathroom. Good hygiene is important for seniors so that they don't get UTIs or other illnesses and a care provider can discreetly help your senior loved one stay clean and fresh so that they can stay healthy.
Your senior loved one will appreciate having personal care at home so that they can maintain their dignity while also getting the help that they need to safely move around their home, get dressed, and shower. Whether they need temporary or permanent personal care, home care is a great thing for seniors.
If you or an aging loved one are considering

Personal Care at Home in Houston

, TX, contact the caring staff at Personal Caregiving Services at 832-564-0338. Providing Care in Houston, Bellaire, West University Place, Katy, and Sugar Land and the surrounding areas.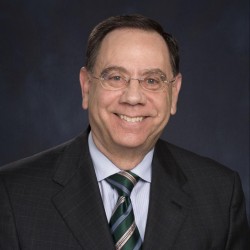 Latest posts by Sid Gerber
(see all)