Senior Activities To Celebrate Easter
Easter is coming up, and many people around the world will be celebrating it. If you have an older loved one, it is time to plan activities that both your kids and parents enjoy. Holidays can be stressful for everyone, and this may be the best time to hire 24-hour home care for your seniors. Not all seniors will want to go to nursing homes, and most of them are now wanting to age in place, which can make you feel like you have a lot of responsibility for your parents. 24-hour home care can help manage a senior's daily routine and make holidays easier to plan and coordinate. 
Caregivers may also help find senior-friendly activities that keep the senior feeling happy and healthy. As you start planning your activities for Easter, take a look at these fun activities to try out.
Decorate The Space Together
It's time to bring your senior to your house and pull out the decor. They may even have decorations to bring over something that will add a unique vibe to Easter day. Paint the rooms in pastels and find pictures of bunnies. This doesn't have to be a super physical activity for the senior in fact, they can sit and hand you decor while you do all the work. 
Hide Eggs in Their Yard
If your senior lives in a home with a yard, take the kids over! This can be a new area to hide eggs, and your senior parents may even want to help hide the eggs for your kids. It's important to ask when a good day is or if they are able to do it on Easter. 
Create Easter Baskets
One staple of Easter for kids is opening up baskets in the morning. Sit down with your senior and create something special for the kids and the whole family. If your senior lives separately, it can also be a good way to hide all of the treats you plan to give your family. 
Make Chocolate Bunnies
Instruct children in the art of creating their own chocolate Easter bunnies using just melted chocolate and bunny molds. After filling the molds with chocolate, place them in the freezer for several minutes to firm the chocolate. Then, using melted chocolate as adhesive, fill one side of the mold with candy and seal the other side of the mold to make the rabbits.
Dye Easter Eggs
Another staple of Easter time, but not necessarily Easter day, is dyeing eggs. Head on over to your senior parents with a bunch of eggs and dye to create some special pieces. Do a small batch if you don't plan to eat many eggs. To save the eggs, you can blow out the yolks and dry the shells before dyeing them.
Take Family Photos
There is no better way to celebrate this day than taking family photos. Get a neighbor dressed up as the Easter bunny and take photos with the family and your senior parents. Capturing every moment with your parents can be worth it in the future.
If you or an aging loved one are considering 24-Hour Home Care in Meyerland, TX, contact the caring staff at Personal Caregiving Services at 832-564-0338. Providing Care in Houston, Bellaire, West University Place, Katy, and Sugar Land and the surrounding areas.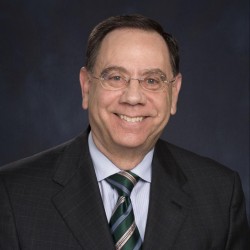 Latest posts by Sid Gerber
(see all)