Symptoms of Shingles in Seniors
Shingles is a type of rash that can cause extreme pain in seniors. Anyone who has ever had chickenpox disease can get shingles. People of any age can get Shingles, but it is uncommon for younger people to get it. The most common person to get the Shingles is adults between the ages of 60-70 or older.
24-hour home care can help monitor shingles. However, Caregivers should be careful because shingles are contagious but only if you've never had the chickenpox disease or have never had the vaccine. If a caregiver has been vaccinated, they will be fine and should seek help for the senior immediately because shingles bring immense pain.
Almost anything that causes the immune system to weaken can bring on Shingles. This is why it is common in the senior community. As bodies age, the immune system naturally becomes weaker and older adults have to become more careful with who they are around and what they do.
What Are The Symptoms of Shingles
Shingles is a disease that is hard to go unnoticed. 24-hour home care associates will notice that the senior will have extreme pain that is hard to manage. Although often Shingles will go away between 2-4 weeks, they can spread to organs which can cause severe problems. If a caregiver notices any one of these symptoms, it is time for a senior to go to the doctor.
Pain or numbness
Blisters on the skin
Red rashes on the skin
Sensitivity to touching
Severe itching
Fever
Headache
Sensitivity to light
If a senior develops it anywhere on the face it will be important to go see a doctor right away. It can be dangerous if too close to the eyes, ears, or mouth.
Risk Factors of Shingles
Patients are more likely to get shingles if they fall under certain criteria. However,caregivers should keep in mind that anyone who has ever had chickenpox can also get shingles. It is important to have some kind of knowledge on the seniors' health history. 24-hour home care will help pay attention to the signs of shingles and risk factors.
50 or Older
Seniors have a higher risk because shingles do increase with age. It is most common among seniors and can be treated.
Having Other Diseases
HIV/AIDS, Cancer, and other diseases can weaken your immune system. Some diseases attack the immune system. When this happens, someone can easily get shingles.
Chemotherapy
This therapy attacks the cells in a body and lowers the immune system, and it becomes weaker. This can trigger shingles.
Medication
Long-term use of prednisone or medications that are used for organ transplants can trigger shingles.
How to Treat Shingles
There is no cure for shingles, but getting help right away can prevent a massive amount of pain for a senior. Most seniors get shingles at least once, and it will last between two and four weeks. A doctor may prescribe cream and pills to help prevent the spread of the infection, reduce inflammation, and prevent pain. 24-hour home care assistance can help a senior manage their shingles for the next few weeks.
If you or an aging loved one are considering Home Care in Meyerland, TX, contact the caring staff at Personal Caregiving Services at 832-564-0338. Providing Care in Houston, Bellaire, West University Place, Katy, and Sugar Land and the surrounding areas.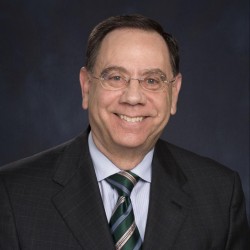 Latest posts by Sid Gerber
(see all)