Tips for Preventing the Flu in the Elderly
Preparing to fight off the flu isn't always an easy task. However, when it comes to caring for your elderly loved one, you must do all that you can to help them prevent the flu. The good news is that health professionals have numerous tips for flu prevention. These are tips that you can share with your elderly loved one today.  
Getting the Flu Vaccination
One of the best ways to help your elderly loved one prevent the flu is to get them the flu vaccination. You or a senior care provider can take your elderly loved one in to get this vaccination. Research shows that the majority of people who get this vaccination do not get the flu. While there may be some side effects after getting the vaccination, these are usually quite mild. If your elderly loved one has more questions about this vaccination, they can ask their doctor.  
Washing Hands Often 
Your elderly loved one can lower their risk of getting the flu by washing their hand often, as well. The flu germs can be just about anywhere. However, if your elderly loved one keeps their hands clean, they have a lower risk of contracting those germs. In addition, you and senior care providers should make sure that people who visit your loved one have washed their hands before or when coming in, as well.  
Keeping Hands Off the Face 
One of the ways that your elderly loved one can get the flu is by touching their hands to their face. The germs are spread into the nose, mouth, and eyes. However, if your elderly loved one can keep their hands off from their face, they can greatly reduce their chances of getting the flu.  
Resting and Drinking Fluids 
Two other things that your elderly loved one can do to prevent the flu is resting and drinking fluids. You and the senior care providers should be encouraging your elderly loved one to sleep 7 to 9 hours a night. You should also encourage them to drink at least 64 ounces of water every day.  
Conclusion 
These are some of the best tips for helping your elderly loved one to prevent the flu. If you aren't sure whether this will be enough, you can turn to your elderly loved one's doctor for more advice. They can tell you more specific things that they would like your elderly loved one to do to prevent the flu.  
If you or an aging loved one are considering Senior Care in Meyerland, TX, contact the caring staff at Personal Caregiving Services at 832-564-0338. Providing Care in Houston, Bellaire, West University Place, Katy, and Sugar Land and the surrounding areas. 
Sources 
https://www.cdc.gov/flu/resource-center/freeresources/graphics/infographic-fight-flu.htm#:~:text=Take%20everyday%20preventative%20actions%20to,(with%20soap%20and%20water).&text=Take%20antiviral%20drugs%20if%20your%20doctor%20prescribes%20them!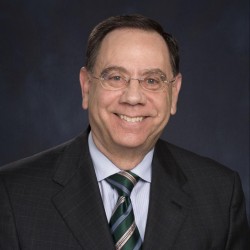 Latest posts by Sid Gerber
(see all)