Understanding Palliative Care for Seniors
Palliative care is specialized medical care that focuses on improving the quality of life for people with significant illnesses, like seniors who may be dealing with multiple health problems. It's not just for care at the end of life. Instead, it's meant to help seniors and their families in every way possible as they deal with sickness. Here's a better look at palliative care for seniors and how companion care at home can help.
Holistic Approach
Palliative care looks at older people's physical, social, mental, and spiritual needs. The goal is to improve their general health, ease their pain and discomfort, and give them and their loved ones emotional support. This method considers that adults are more than just their health problems; they are unique people with their own experiences and goals.
Pain and Symptom Management
One of the main goals of palliative care is to help adults with illnesses deal with pain and other distressing symptoms. This means using medicines, therapies, and other methods to help lower pain, nausea, shortness of breath, and other symptoms that can significantly affect the comfort and quality of life for seniors.
Better Communication
Good conversation is one of the most important parts of palliative care. Seniors and their families are urged to talk to companion care at home providers about their goals, preferences, and concerns openly and honestly. These conversations help ensure that care plans are made for each person based on their wants and wishes.
Emotional and Mental Support
A serious illness can affect a senior's emotional and mental health. Social workers, psychologists, and counselors are often on palliative care teams. They offer emotional support and help seniors and their families deal with the emotional challenges of a serious disease.
Care Coordination
Palliative care teams work closely with the senior's primary care doctors and other specialists to organize care. This ensures that all senior health needs are met and their medical care stays consistent. Coordinated care also helps keep them from going to the hospital or emergency room when they don't need to.
Respecting End-of-Life Choices
Palliative care is not just end-of-life care but includes conversations about end-of-life choices. Seniors are urged to say what they want about resuscitation, treatments that keep people alive, and advance directives. This makes sure that their care fits with what they value and what they want.
Whole Family Care
Palliative care is also about helping the families of older people. Care teams often work with family members to teach them how to care for their loved ones, give them mental support, and show them how to do their jobs. Having a strong companion care at home team is essential during this stage.
At the end of the day, palliative care for adults is all about making their lives better. Even if they have a serious illness, it lets them live as easily and fully as possible. It gives them the help they need to keep their pride, independence, and sense of purpose. By learning about and accepting palliative care, seniors and their families can face serious illness challenges with more comfort and respect and get the companion care at home support they need.
If you or an aging loved one are considering Companion Care at Home in Katy, TX, contact the caring staff at Personal Caregiving Services at 832-564-0338. Providing Care in Houston, Bellaire, West University Place, Katy, and Sugar Land and the surrounding areas.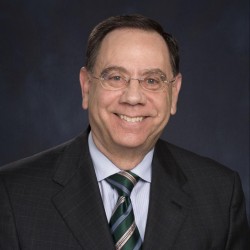 Latest posts by Sid Gerber
(see all)