What Are Some Challenging Behaviors of Dementia?
Older adults with dementia go through many changes as the disease progresses. One of the most difficult things that family caregivers may encounter are personality changes. Dementia can cause your aging relative to act in ways they never have before. Some of the behaviors of dementia are quite challenging and even alarming when you are not aware they can happen and are unprepared. Below are some of the challenging behaviors that may occur in an older adult with dementia. 
Wandering
Some people with dementia walk around without any apparent destination. They may pace around the house as though looking for something. Some even leave the house and become lost. Many things can trigger a senior to wander, including looking to meet a need (such as using the bathroom or getting a snack), boredom, and lack of exercise. According to the Alzheimer's Association, wandering occurs in 6 out of every 10 people with Alzheimer's disease, the most common cause of dementia. Some ways to deal with wandering include: 
Make certain doors and windows are kept locked to prevent the senior from leaving the house unattended.

 

Tell neighbors the senior is prone to wandering and ask them to keep an eye out for them.

 

Increase physical activity.

 

Provide stimulating activities.

 
Unfounded Suspicions 
People have dementia sometimes believe things that are not true. These unfounded suspicions are called delusions. The senior might accuse caregivers of stealing from them or suspect a spouse is having an affair. Though they can be hurtful, these delusions are a symptom of the disease, so it's important to try not to take them personally. Some ways to cope with delusions are: 
Avoid arguing about the belief. The senior's reality is altered

, 

and you will only 

make the situation worse.

 

Don't offer long explanations. Instead, just 

give the senior a simple answer. 

 
Keep a duplicate of items the older adult often "loses" or believes are stolen. 

For example, if they frequently claim money has been stolen, keep a small stash of cash that you can "find."

 
Agitation 
Dementia often causes agitation and anxiety in older adults. These behaviors can be triggered by a variety of things, like physical discomfort or a noisy environment. To deal with agitation: 
Look for obvious sources of the behavior, like needing to use the bathroom

, pain, or hunger.

 
Offer reassurance.

 

Change the environment by turning off noise or taking the senior to a less busy place.

 
The difficult behaviors associated with dementia can make the job of a family caregiver especially hard. Involving elder care can make it easier. Elder care providers can allow family caregivers to take a break and return refreshed. Elder care providers are experienced in handling these difficult behaviors and can keep the older adult safe and comfortable. 
If you or an aging loved one are considering Elder Care in River Oaks, TX, contact the caring staff at Personal Caregiving Services at 832-564-0338. Providing Care in Houston, Bellaire, West University Place, Katy, and Sugar Land and the surrounding areas. 
Sources 
https://www.caregiver.org/caregivers-guide-understanding-dementia-behaviors 
https://www.verywellhealth.com/the-complete-guide-to-challenging-behaviors-in-dementia-97607 
https://www.alz.org/national/documents/brochure_behaviors.pdf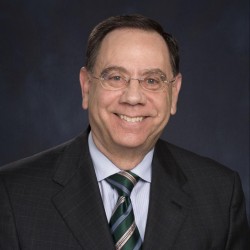 Latest posts by Sid Gerber
(see all)