What to Do When a Senior With Dementia Is Struggling Emotionally
Caring for someone with dementia can be the most challenging thing you ever do. When you love your mom or dad, it can be hard to know what exactly will help them calm down, especially if they're battling this disease. When you care for an elderly parent with dementia, they may cry or scream, and this can be frightening when you have never had to handle this before. Frustration may also arise when you try to assist a person with dementia who can't or won't explain what's bothering them or why they're acting out. 
Screaming or crying may be caused by fear, anxiety, physical pain, or even things like hallucinations. They may not have the full capacity to describe what they're seeing or how they're feeling. If you are alone caring for a senior with dementia, you may need to think about getting extra help for them. A professional like in-home care may be what you need to handle your aging parent with dementia. Here are a few tips that may help you when your senior is crying or screaming. 
Remain Calm Under Pressure
When your mom or dad is screaming at you, it can be easy to panic. Breathe in and out a few times, and remember that these are your parents, and they no longer have the tools to tell you what is wrong. When you get upset with them, it can be triggering for them and create further irritation. 
Finding Out The Potential Triggers
When crying happens, something usually sets them off. It is crucial that you remain calm and try to find the source of discomfort. This could be physical pain, boredom, or it has to do with the environment they are in. You should strive to move them away from the possible trigger, but this can be easier said than done. There are many possible triggers, so you need patience and to keep a clear head when observing the situation. 
Try Finding Calming Techniques
Sometimes simply breathing with your senior and closing your eyes together will do the trick. Other times you will have to help them limit their physical pain before they calm down. Whatever calming techniques you know about, you should try with your loved one. In-home care may know how to calm a senior down, and you can team up when it comes to these outbursts. 
Comfort Your Senior When You Can
When you are trying calming techniques, also work to comfort them. They are still human with human feelings, and it is crucial to validate that. Turn down the noise and help create a calming environment. Not all seniors are the same, and some may want to go outside to get fresh air, and others will want to lay down. Whatever works for your senior should not be judged. 
Sometimes You May Need to Distract Your Loved One
Seniors with dementia may not listen to logic and reasoning. Therefore, you will need to add a mix of distractions. Find something entertaining to keep your loved one busy.
If you or an aging loved one are considering

In-Home Care in West University Place

, TX, contact the caring staff at Personal Caregiving Services at 832-564-0338. Providing Care in Houston, Bellaire, West University Place, Katy, and Sugar Land and the surrounding areas.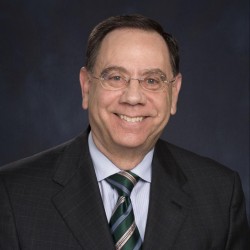 Latest posts by Sid Gerber
(see all)