What Types of Home Care Assistance Might Help Someone with Parkinson's Disease?
Caring for a person that has Parkinson's disease is a tough job. It can take a lot of energy, commitment, time, and more. However, there are some types of home care assistance that might help someone who has Parkinson's Disease. Knowing what things might help your elderly loved one can make your family caregiving position a bit easier.  
Help with Daily Activities
Your elderly loved one might need help with daily activities. For instance, they might need helping brushing their hair, taking a bath, preparing their meals, or even going to the bathroom. It can be tough to try to help your elderly loved one with these things all the time, especially when the Parkinson's disease gets worse. However, you can hire caregivers to help with these daily activities and other ones, too.  
Mobility 
When you are looking for home care assistance for your elderly loved one, you should think about their mobility. Do they need help walking around? Do they need help getting up or moving positions? If so, mention this to the caregivers when you are talking to them about your loved one's needs. This way, they can make sure the caregivers that come to help your loved one are able to assist with this.  
Reminders to Take Medications 
Parkinson's disease is very progressive. Over time, your elderly loved one will likely need more and more medications. They will probably also need reminders to take those medications. If you don't have the time or you aren't able to give these reminders regularly, you can always hire caregivers. Professional caregivers are very good at giving these reminders. They have different systems set up so that their clients never miss their medication times.  
Getting Transportation 
People who have Parkinson's disease often have many doctor's appointments. They need to see their regular doctor and specialists, as well. It is important for them to make it to these appointments, as you probably already know. If it is too much to take them to these appointments, you can hire caregivers to do the transporting.  
Conclusion 
These are some of the types of home care assistance that someone with Parkinson's disease might need. If your elderly loved one has Parkinson's disease, you can always hire caregivers to help with these things. When you call the caregivers, be sure to let them know everything that your loved one will need help with. As the disease gets worse, there will be more help that is needed, but for now, it is important that the best caregiver is assigned to your elderly loved one's case.  
If you or an aging loved one are considering caregiver services in Katy, TX, contact the caring staff at Personal Caregiving Services at 832-564-0338. Providing Care in Houston, Bellaire, West University Place, Katy, and Sugar Land and the surrounding areas. 
Sources 
https://www.healthline.com/health/parkinsons-disease/how-to-support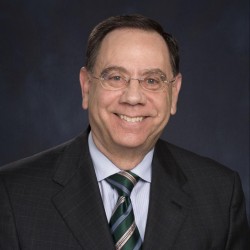 Latest posts by Sid Gerber
(see all)